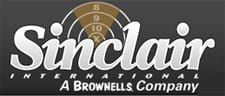 Fort Wayne IN –-(Ammoland.com)- In keeping with their long-standing tradition of supporting the shooting sports, Sinclair Internationalis proud to announce their sponsorship of the upcoming NRA National High-Power Rifle Championships taking place August 6-10, 2012, at Camp Perry, Ohio.
That National High-Power Rifle Championship is the crown jewel of high-power shooting competitions. It is just one segment of the month-long, annual NRA National Rifle and Pistol Championships, often referred to as the "World Series of Shooting Sports."
Sinclair International is honored, once again, to be a Silver Level supporter of the prestigious event, contributing more than $5,000 in sponsorship and prizes.
"Sinclair carries products for shooters of all types, but our reputation is built on delivering high-quality reloading and precision shooting supplies," said Bill Gravatt, President of Sinclair International. "Sponsoring the high-power competition makes a lot of sense to us. We've been active in this event for many years now, and we're privileged to be involved again."
Sinclair International is the world's premier supplier of high-quality reloading tools, components, ammunition and accessories, plus unique competitive shooting and hunting supplies. A member of the Brownells Group since 2007, Sinclair International stocks more than 15,000 items and supplies handloaders, shooters and hunters worldwide. To place an order, or for additional information, call 800-717-8211 or visit www.sinclairintl.com.