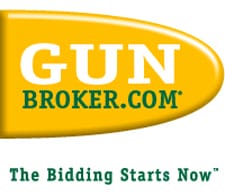 Kennesaw, GA –-(Ammoland.com)- GunBroker.com, the world's largest Internet auction site for firearms and accessories, today announced its "GunBroker.com Springfield XD-S Giveaway."
New and existing GunBroker.com registered users interested in winning a Springfield Armory XD-S Compact .45ACP Pistol may get into the action by completing the official online entry form. www.gunbroker.com/Contest/SpringfieldSweepstakes.aspx
This latest addition to the Springfield Armory line of XD pistols debuted at SHOT Show 2012 to rave reviews.
"The XD line continues to be the gold standard in ergonomically superior pistols, and the new XD-S is a game changing extension of the line into the concealed weapons market," notes Chad Dyer, Springfield Armory. "We know that the lucky GunBroker.com winner will truly enjoy his or her new XD-S."
With a slim, single stack frame at only 1-in. wide, the XD-S delivers all the performance of a .45 with superior control and comfort – without sacrificing important safety features. The design offers a single-position Picatinny rail, making this one of the only pistols of its size that can be accessorized with lights and lasers.
"The Springfield XD-S is sure to be a 'must have' for our users interested in concealed carry," notes Don Hall, GunBroker.com chief operating officer. "We're always looking for ways to give back to our community of 2 million registered users. Regularly improving our services and offerings to forging supportive partnerships with innovative manufacturers such as Springfield Armory, allows us to offer promotions of this caliber as a way to thank them for their continued business and support."
Contest Rules
No purchase necessary. Only one entry is permitted per person. Promotion ends August, 31, 2012. For complete entry details and official rules, visit http://www.gunbroker.com/Contest/SpringfieldSweepstakes.aspx#officialRules
An increasingly significant force in the marketing of firearms and related hunting and shooting sports equipment, GunBroker.com was named SHOT Business Company of the Year at the 2011 SHOT Show and is the Official Internet Auction Site of the National Shooting Sports Foundation, USA Shooting and the USA Shooting Team Foundation.
About Springfield Armory
The first name in American firearms, Springfield Armory® began when George Washington ordered its creation in 1777 to store revolutionary ammunition and gun carriages. In 1794 the armory began the manufacture of muskets for a young country. For the next 150 years, Springfield Armory® functioned as a supplier for every major American conflict as well as a "think tank" for new firearm concepts. After a brief closure from 1968 to 1974, a passionate family by the name of Reese rescued not only the name "Springfield Armory®," but the philosophy that drove it for centuries. With reverence for the legacy of the Armory, the Reese family resurrected the most historically significant designs produced by The Armory- M1 Garand, 1911-A1, M1A™ –and fueled by the same obsession for improved manufacturing techniques and cutting edge design that inspired the likes of John C. Garand, and John Browning. Today Springfield Armory continues to develop products that are loyal to its heritage while ensuring The Armory's future with such innovations as the category leading XD®, XD(M) ® and the new XD-S™ polymer pistols.
About GunBroker.com
GunBroker.com is the world's largest gun auction website. Launched in 1999, GunBroker.com is an informative, secure and safe way to buy and sell firearms, ammunition and hunting/shooting gear online. GunBroker.com promotes responsible ownership of guns and firearms. Aside from merchandise bearing its logo, GunBroker.com sells none of the items listed on its website. Third-party sellers list items on the site and Federal and state laws govern the sale of firearms and other restricted items. Ownership policies and regulations are followed using licensed firearms dealers as transfer agents.