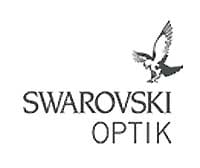 Cranston, Rhode Island –-(Ammoland.com)- SWAROVSKI OPTIK NORTH AMERICA, a subsidiary of the Austrian-based company, announces the hiring of two new Eastern Territory Sales Representatives, Thomas Schuenemeyer and Thomas Baney.
Schuenemeyer and Baney will join SWAROVSKI OPTIK NORTH AMERICA'S direct sales force.
Each will serve as the primary outside sales and service contact for accounts within their assigned territory; identifying and maximizing sales opportunities, promoting the brand, ensuring proper merchandising of displays and product training.
Thomas Schuenemeyer – South Central Territory Sales Representative
Thomas Schuenemeyer has been a lifelong outdoor enthusiast and enjoys hunting and fishing; he is also an avid golfer and is active in the Columbia Golf Foundation. Thomas graduated from the University of Missouri in the Hospitality Management Program, with a focus in Marketing and has worked as a Pro Staffer for many SWAROVSKI OPTIK retailers. He brings a great deal of knowledge of the product and industry with him, "I'm very excited for the opportunity, it is my dream job and I look forward to representing SWAROVSKI OPTIK for a long time to come," says Schuenemeyer.
Thomas Baney – Northeast Territory Sales Representative
Thomas Baney is from the South Shore of Rhode Island and loves fishing, hunting, kayaking and hiking. Growing up in eastern Pennsylvania, whitetail deer, turkey and ruffed grouse were prized game. Tom studied at Mansfield State University, and interned with the Pennsylvania Game Commission. After graduation he became a fly fishing guide on the South Fork of the Snake River, Idaho. Wrapping that up Tom moved back east where he became a sales representative in the paddle sport business. Throughout all his adventure's, Tom has always had a passion for the outdoors, and enjoying the beauty nature can give. Working with SWAROVSKI OPTIK will bring Tom even closer to that love of nature.
Greg Enos – Eastern Sales Manager
SWAROVSKI OPTIK NORTH AMERICA also announces the promotion of Greg Enos to Eastern Regional Sales Manager. As Eastern Regional Sales Manager, Greg is responsible for the achievement of sales goals and objectives while promoting the brand and building the company's long term business through maximizing distribution, merchandising, promotion, and account development opportunities within the Eastern territory of the United States and Canada. SWAROVSKI OPTIK NORTH AMERICA began hiring their own internal sales force in January 2012, in an effort to be even closer to their market, dealers and consumers. With this new change, he will also have the responsibility of managing all internal Eastern Territory Sales Representatives.