Park City, KY –-(Ammoland.com)- After an upset first place finish at last year's Shooting Industry Masters, the JP Enterprises Team claimed a respectable second place in the Open division at the competition last weekend.
While technically a step down from last year, Team JP took no less pride in their accomplishment given that team member Trapr Swonson managed to shoot very well and power through the match on crutches with his leg in a cast.
"I just wanted to see if there was anything to that saying about a one-legged man in an ass-kicking contest," said Swonson, a Texas firefighter and former weapons specialist for the U.S.A.F., who suffered a broken ankle just the week before the match.
A long-time JP sponsored shooter, Swonson was undeterred in following through with his commitment to fellow team members, John Paul, Tony Holmes and Kurt Miller.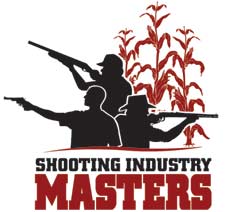 Organized by FMG Publications at the Rockcastle Shooting Center, the Shooting Industry Masters serves primarily as a networking event for manufacturers, distributors and retailers from every corner of the industry. The competition itself is divided into two divisions —industry and open— the former allowing new and amateur shooters a no-stress opportunity to try out various sponsor-provided guns and equipment. The Open division, with its more challenging course for professional shooters, is also intended as a light-hearted affair with all scoring details withheld.
"But let's face it, if you get a bunch of Type A shooters out to the range and think you're going to have a fun match and not pay attention to the scores, you have a surprise coming," said John Paul, founder of JP Enterprises, which also sponsored a centerfire rifle stage at the match, supplying a JP SCR-11 rifle for use at the stage.

"Every company out there wants their team and their gear to look good at the Masters," he continued, "and our coming in second really just goes to show how good shooters with good gear can overcome almost any obstacle. I'm very proud of Trapr and the whole team for what we accomplished this year."