Kenda Lenseigne Achieves Third Mounted Shooting Title for 2012.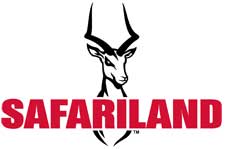 ONTARIO, California –-(Ammoland.com)- Safariland announced today that Team Bianchi shooter Kenda Lenseigne added her third major victory this year when she won High Overall and Overall Champion Cowgirl at the Cowboy Mounted Shooting Association (CMSA) National Championship August 1-4 in Las Vegas, NV.
The High Overall Champion title is awarded to the overall winner of the match, a shoot based on five stages of an accumulative score.
Kenda and her horse-athlete, Justin, an American Quarter Horse, performed flawlessly during the event.
Lenseigne said, "The countless hours in the saddle is proof that our hard work is paying off!"
This showed not only in her High Overall and Overall Champion Cowgirl status at this event – she also added to her string of world records by achieving the fastest time in the Cimarron Eliminator event.
Lenseigne's rig of choice during her competitions is the Bianchi Cowboy Smokechaser, a rig that bears her name as part of the Kenda Lenseigne Signature Series by Bianchi. The Smokechaser holster features a strong-side ten-degree cant and a crossdraw twenty-degree cant in both the right and left hand models to ensure a quick draw from either hand. The holster includes a user-adjustable hidden tension screw, allowing Kenda to customize it for her draw style. The steel reinforcement keeps the holster open for a quick draw and instinctive re-holstering. The two-piece belt system is 2" wide with a 1.5" drop front piece and weight lifter style back support. The drop front is made to position the holsters comfortably and securely while on the course.
The Lenseigne Signature Series is designed for high performance and you can't argue with the results. Lenseigne has set 11 new world records in her career, four of those since using her Bianchi Cowboy™ Smokechaser. This year, Lenseigne has already set three new world records. Lenseigne said, "The Bianchi designers and I have spent lot of time perfecting my equipment, which lets me focus on my shooting without having to think about my gear."
"It is a pleasure working with Kenda on her new Signature Series; her involvement and direction in this series is a testament to how dedicated she is to her sport and equipment, shown by her continued dominance in mounted shooting. We congratulate her on this championship and world record run for 2012 with Bianchi Cowboy gear," stated Scott Carnahan, VP Marketing, Equipment Category for Safariland.
Other major wins for Lenseigne this season are as follows:
Event Title
2012 CMSA Winter Championship Overall Champion
2012 CMSA Western United States Overall Champion
For more information on the entire line of Bianchi Cowboy gear or to buy, visit www.bianchicowboy.com.
About Safariland
Safariland, LLC is a premier global provider of trusted, innovative, high-quality law enforcement and security products for the public safety, military and outdoor/personal protection markets. Offering many of the world's most recognizable names in these markets, principal brands include ABA®, Second Chance®, Safariland®, Bianchi® and Break Free®. Forensics brands include Identicator® and NIK®. Safariland's mission, Together, We Save Lives, is inherent in the life-saving products it delivers. Safariland, LLC is a privately held company with headquarters in Jacksonville, FL. For more information about Safariland and its brands, please visit www.safariland.com.