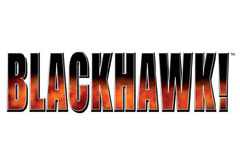 NORFOLK, Va. –-(Ammoland.com)- BLACKHAWK! announces its high-quality products are being featured now on NBC's new reality show, Stars Earn Stripes. Cast members will utilize BLACKHAWK! high-quality gear during tactical missions inspired by real military exercises.
The show premiered on Monday, August 13, after coverage of the Olympics. The next episode airs on Monday, August 20 at 9 p.m. Eastern on NBC.
The fast-paced competition is hosted by General Wesley Clark (retired) and Samantha Harris. It features eight celebrities at a remote training facility facing challenges such as helicopter drops and long-range weapon tactics. Paired with a special operative from a military branch or one of the first-responder forces, the competitors will be tested physically, mentally and emotionally as they compete in live action missions.
BLACKHAWK! gear is known for its high quality, durability and dependability and used by military personal, law enforcement members and shooting enthusiasts. Competitors in Stars Earn Stripes will use BLACKHAWK! S.T.R.I.K.E. Pistol Mag Pouches, S.T.R.I.K.E. M4/M16 Mag Pouches, CQB Rigger's Belts, M16 "Y" Thigh Rigs and S.T.R.I.K.E. Cutaway Carrier Vests.
Cast members for the new show are Dean Cain, Eve Torres, Todd Palin, Laila Ali, Terry Crews, Nick Lachey, Picabo Street and Dolvett Quince. Executive producers for the show are Dick Wolf, Mark Burnett and David Hurwitz.
To learn more about BLACKHAWK! products used in Stars Earn Stripes, visit BLACKHAWK.com or Facebook.com/BLACKHAWKPG.
For show listing, episode guide and details about Stars Earn Stripes, visit NBC.com/stars-earn-stripes/. Join the conversation by visiting Stars Earn Stripes' Facebook, Twitter, Tumblr, Pinterest and Google+ social pages.