Available for Fall 2012 (September – December)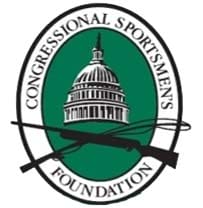 Washington, DC –-(Ammoland.com)- In late December 2004, the Congressional Sportsmen's Foundation (CSF) and the sportsmen's-conservation community lost a rising star with the death of Brad Rowse.
Brad monitored sportsmen's issues at the state level, built relations with state legislators and sportsmen's groups and was integral in the formation of the National Assembly of Sportsmen's Caucuses (NASC) creating a unified front for sportsmen in state legislatures.
To carry on the passion that Brad Rowse brought to sportsmen's policy, the Congressional Sportsmen's Foundation created the Brad Rowse Internship Program. Interns will have opportunity to learn the importance of the public policy process on hunting, fishing and conservation issues and will spend time learning about federal and state legislative initiatives that impact sportsmen and fish and wildlife conservation.
CSF provides advice, support and information to members of Congress and state legislatures through its affiliation with the Congressional Sportsmen's Caucus – a bi-partisan group of more than 300 U.S. Representatives and Senators and the twenty-nine state sportsmen's caucuses who are allies of sportsmen. This gives CSF a unique niche that is unparalleled by any other sportsmen's organization.
Visit www.sportsmenslink.org to learn more about the work of The Congressional Sportsmen's Foundation.
DUTIES: Tracking state and federal legislation that impacts hunting, fishing, and wildlife conservation. Writing and assisting with the preparation of the NASC email newsletter and providing timely information to state legislative caucuses. Additionally, Interns will assist with the various CSF events. Additional responsibilities will depend upon the ability and interest of each intern and the needs of CSF.
POSITION: This is a paid internship with a stipend of up to $1000 a month. Academic credit is strongly supported and CSF will cooperate with universities/colleges that offer credit for intern programs. However, it is the student's responsibility to make all the arrangements for receiving academic credit.
QUALIFICATIONS:
1. Preference to undergraduate or graduate students with a major and/or an interest in conservation/natural resource management and/or policy.
2. Excellent research, writing, and oral communications skills.
3. Available to work on a committed weekly schedule, preferably full-time (40 hours/week for a minimum of three months).
4. Ability to organize time, set priorities, and work under pressure while paying attention to detail.
5. Strong computer skills.
6. Good disposition, hard working, creative, with an interest in taking on a variety of tasks.
7. Commitment to the goals and methods of the Congressional Sportsmen's Foundation. An interest in hunting, fishing, and outdoor recreation is required.
TO APPLY: Please send a cover letter, complete resume, a college transcript, 3 references and a writing sample. Finalists will be interviewed in person or by telephone.
Please send completed applications to:
Brad Rowse Internship Program
c/o Kelli Wagner
Congressional Sportsmen's Foundation
110 North Carolina Avenue, SE
Washington, DC 20003
E-mail:
[email protected]
About:
The Congressional Sportsmen's Foundation celebrated its 20th anniversary in 2009. Throughout this time, CSF has maintained a singleness of purpose that has guided the organization to become the most respected and trusted hunting and fishing organization in the political arena. Visit: www.sportsmenslink.org