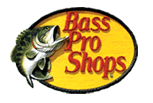 Springfield, MO –-(Ammoland.com)- Rabbit targets can be the most frustrating targets to encounter on a Sporting Clays course.
A shooter can do everything right and still miss due to a hop caused by the target hitting a rock just as the shooter triggers the shot.
Rabbit targets are made thicker and thus harder to break so that they can be rolled across the ground without being broken except by a well placed shot.
Therefore, I choose to use the largest shot size allowable, which is #7 ½ shot, to ensure that when I hit the target it will break.
Also, because of the variableness of the target rolling across the ground and bouncing along, many shooters prefer a more open choke for this type of target.
Rabbit targets appear to be moving faster than they actually are since they are seen against the ground, which is rushing by as the target rolls.
It is best to start your barrel below the line of the target, insert the barrel on or just in front of the front edge of the target matching the target's speed, focus hard on the front edge and trigger the shot.
John Winters is a Certified NSCA clays instructor and "AA class" NSCA clays competitor.
For more tips, log onto basspro.com
More Video TIPS: