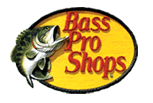 Springfield, MO –-(Ammoland.com)- If you ever wondered how good an elk's eyesight is, try crossing an open meadow or walk along a ridge with the sky behind you.
They will spot you a mile away. In the timber, though, and dressed in full camo, you can almost reach out and touch them.
The eyes of an elk are quick to pick up movement, but unlike a whitetail, an elk quickly ignores the movement.
An elk's ears work very well too. That is to your advantage when you are calling elk but not when you are trying to sneak up close to one.
They will ignore natural sounds like branches snapping, but let a harsh fabric rub against brush or your binoculars clank against your bow or gun, and it's goodbye elk.
When you take into consideration tricky mountain winds and thermals that carry your scent to the elk's excellent sense of smell, no wonder the elk is one of the hardest animals on earth to harvest. If you want to be successful, remember all the elk's senses.
Jim Ryan is a Member of the RedHead Pro Hunting Team
For more tips, log onto basspro.com