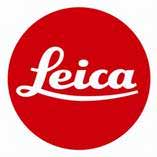 St. Louis, Mo. –-(Ammoland.com)- The Leica-sponsored film, "Searching for West"is now available for worldwide viewing online at www.leicacamera.com.
The epic film captures the conflict faced by new father Mark Seacat, renowned Western big-game hunter and aspiring filmmaker, as he tries to balance his personal hunting goals with his desire to be with his newborn son, West.
The film's breathtaking cinematography and thought-provoking mood transports viewers to the dramatic mountain vistas and snow-covered timber for a viewing experience like no other.
"This movie is as raw as it can get," Seacat says. "It shows an emotional story about a man's journey from hunting all over the world – many days a year – to someone who's hunting close to his home, focusing on being home and being a father, a husband, a hunter. I feel like almost every hunter can relate to our story."
In the film, Seacat uses a wide range of Leica equipment on his hunting expeditions. Leica partnered with "Searching for West," and offered three Leica Geovid 10×42 HD binoculars to lucky winners as part of a giveaway to promote the film. To learn more about the prize winners and the film, visit www.searchingforwest.com, or visit the Leica Hunting Facebook page where you can learn about other exciting opportunities to win Leica products.
You can also read Leica Sport Optic's original interview with Mark Seacat here.
For more information on Leica Sport Optics, visit: www.leica-sportoptics.com.
Check out the Leica Hunting Facebook page by clicking: https://www.facebook.com/#!/LeicaHunting.