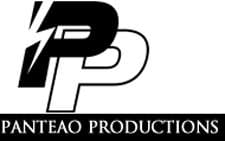 Columbia, SC –-(Ammoland.com)- Panteao Productions introduces the latest instructional video in the Make Ready series.
Panteao teamed up with Sonny Puzikas to bring the Panteao viewers a look at the AK from a Soviet perspective. Saulius "Sonny" Puzikas is a former operator in a Soviet military special purpose unit.
He served during tumultuous times from the late 1980s through the early 1990s, and has participated in operations in numerous "hot spots" of the former Soviet Union, as well as other missions.
For the past 10 years Sonny has been teaching and instructing multi-national military special operations units, law enforcement officers and civilian clients on topics of CQB, team tactics, personal protection and combatives, as well as more specialized courses for specific audiences.
In Fighting with the AK, Sonny teaches you about the AK like no one else can. He reviews myths about the AK, balancing marksmanship with speed and mobility, transitions, reloading, components of speed, marksmanship, low platform basics, and more. In this special 2 DVD set, you also get Realities of a Gunfight where Sonny talks about the inverted pyramid of firearms training and the art of mobility.
Panteao is accepting pre-orders for the DVD and expects it to be released in August.
About Panteao Productions 
Panteao Productions is a video production company that produces instructional videos from the top firearms instructors in the world. For more information about Panteao, visit www.panteaoproductions.com. You can follow Panteao on Twitter and find us on Facebook.