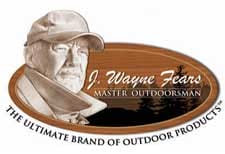 Pottstown PA –-(Ammoland.com)- So, you want to organize a hunting club?
Beyond notions of acres of game land, a great stone fireplace and an antler-filled lodge, how do you make the dream a reality?
Based on years of experience, author and wildlife management consultant J. Wayne Fears reveals the step-by-step process of organizing, building, recruiting members and maintaining a successful hunting club.
From club by-laws to game management plans, clubhouse to land acquisition, to managing the members, this book has it all.
The new Hunt Club Management Guide E-book will be your manual for establishing a pleasant and successful hunt club.
Learn how to:
Find land to lease
Buy club insurance
Organize a hunt club
Manage the club house
Handle poachers & trespassers
Mark boundaries
Manage guest
Plant food plots
And much, much more
To order Hunt Club Management Guide for $3.99 go to www.amazon.com/kindle-eBooks and search for Hunt Club Management Guide in the search box.
Hunt Club Management Guide
 in Hardcover is also available for $6.08 through Amazon.
For more information on J. Wayne Fears and his other books go to www.jwaynefears.com
About the Author
J. Wayne Fears has been an outdoor writer for over four decades. During that period of time he has written for most of the major outdoor magazines. He has authored over 5800 outdoor magazine articles and 29 books on a variety of outdoor subjects including hunting, fishing, canoeing, cooking, wildlife management and backcountry survival. He has received numerous awards for his writing and conservation work. He was voted into the Explorers Club and in 2012 he was enshrined into the Legends of the Outdoors Hall of Fame. To learn more about him and his other writings go to www.jwaynefears.com