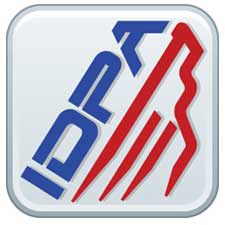 BERRYVILLE, Ark. –-(Ammoland.com)- With average February temperatures ranging from highs of 75ºF to lows of 59ºF, there's no better time to visit Costa Rica, and IDPA Costa Rica is rolling out the red carpet for shooters with an invitation to compete in the 2013 Costa Rican IDPA National Championship.
Officials with IDPA Costa Rica and the International Defensive Pistol Association, the international governing body for IDPA competition, announced today that online shooter registration for the 2013 National Championship is now open.
"The Costa Rican IDPA National Championship will test all a shooter's skills, with movers, disappearing targets, shooting from cars and the kind of stage props that make IDPA so fun to shoot," promised Match Director Rodrigo Carvajal. "We invite our friends in the United States to come to Costa Rica and become part of our IDPA family, and with our volcanoes, rain forest and beaches so close by, we suggest you plan an extended stay and enjoy Costa Rican hospitality."
The match takes place February 1-2 at the ranges of Rancho Arizona located just outside San Jose, Costa Rica, and will feature a 150-round course of fire over 12 challenging stages to be shot in a one day format. Top competitors from Argentina, Chile, Costa Rica, Guatemala, Mexico, Puerto Rico and Venezuela, as well as the United States, are expected to attend, making this Costa Rica's largest ever IDPA competition.
"The Costa Rican IDPA National Championship is in its fourth year and quickly becoming one of the major, must-attend matches outside the United States. With great weather, a beautiful countryside and plenty of tourist attractions, not to mention the warm hospitality our good friends at IDPA Costa Rica, I encourage IDPA members to give serious consideration to adding the Costa Rican National Championship to their match calendar," said Joyce Wilson, executive director for IDPA.
The 2013 Costa Rican IDPA National Championship will see upwards of 140 shooters gunning for both national pride and the Costa Rican title in Custom Defensive Pistol, Enhanced Service Pistol, Stock Service Pistol, Stock Service Revolver and Enhanced Service Revolver, the five divisions in IDPA competition. Shooters interested in competing in the 2013 Costa Rican IDPA National Championship should contact Rodrigo Carvajal at [email protected] or visit IDPACostaRica.com for more information. Regular match updates will also be available on IDPA Costa Rica's Facebook page.
Fore more information on IDPA, or to get started in this fun and exciting defensive pistol shooting sport, visit www.IDPA.com. You can also follow @OfficialIDPA on Twitter, like ShootIDPA on Facebook, watch IDPA TV, or check out the Down Zero Blog to keep up with the latest news.