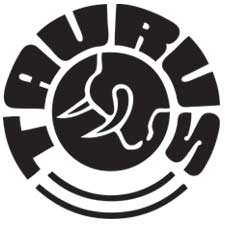 MIAMI, FL –-(Ammoland.com)- Taurus, the world's foremost manufacturer of firearms congratulates pro-shooter Jessie Duff on her recent title win under the Taurus banner at the 2012 United States Practical Shooting Association Area 3 Championship.
Humidity and high temperatures were not the only challenges in Grand Island, Nebraska where a strong field of competitors encountered a medley of tasking targets, pushing their shooting skills to the limits at the Heartland Public Shooting Park.
After a long day on the course, Jessie Duff won 12 out of the 14 stages, claiming the title in the High Lady Open Division.
After the shoot, Jessie commented, "The match was extremely challenging, with target presentations that were deceiving. All the targets were open, with no cover or no-shoots, but were placed at distances just far enough to trick you!" Jessie continues, "I really enjoyed shooting the Area 3 Championship, as this was my first time competing at this venue. It was a challenging match, testing several skills necessary to succeed. With this being my first USPSA match of the year, it gave me a good indication as to where I was going into the rest of the season!"

Mark Kresser, President and CEO of Taurus USA comments, "We are very proud of Jessie's performance at this year's USPSA Area 3 Championship. This is Jessie's third win under the Taurus name and she is well on her way in taking Taurus to a new level and breaking open the door of the competition world. We are looking forward to Jessie having many more wins this year."
About Jessie Duff:
Jessie Duff has taken her shooting career from a beginner, all the way to a top ranked professional, earning multiple World and National Champion shooting titles, in five different shooting disciplines. Among these are the prestigious Bianchi Cup and the World Speed Shooting Championships. Jessie has also ranked in numerous regional and state champion matches as well. Outside of shooting, Jessie is a TV personality on the hit series Friends of NRA, on the Outdoor Channel. Reaching this level of shooting performance in her career, defines a well-disciplined competitor and role model for the Taurus Shooting Team.
About Taurus:
Taurus International Manufacturing, Inc. is proud to be the U.S. importer of all Taurus brand firearms manufactured in Brazil and to be the manufacturer of the model PT-22, PT-25, PT-732 and PT-738 pistols made here in the US.  Taurus International services all Taurus brand firearms under the LIFETIME REPAIR POLICY™ as well.  For additional information about Taurus, visit www.taurususa.com.