Upper Marlboro, MD –-(Ammoland.com)- If you wondered how it went in Detroit, MI. Let me tell you about it.
On a Monday night, August 13, 2012, gun rights activist and firearms instructor, Rick Ector successfully hosted an open carry dinner for a few less than 100 people outside of Detroit, Michigan.
This was Rick's second annual open carry dinner. It was successful because it happened without a lot of outside help. It was successful because it happened on a weekday, after a rain, and it this day in a time when apathy, ignorance and competition within the gun movement is high. The dinner had live music, southern styled cooking and three speakers.
"It was the safest place to be in Detroit."
The venue was called "the Upper Room" and is utilized by several church groups. It was a great place to hold this event because it was not connected to a group connected to politics. The musicians came in a little late but we enjoyed them. For the target audience, this was spot on.
The majority of the events participant's openly carried more than one pistol– exercising their right to do so, with glee. It was such a positive gathering that it might have prevented mainstream media from venturing out to cover it.
There was no drama, no controversy, just law abiding Americans in fellowship that just happened to be armed.
The food was good and so were the conversations. There aren't many things as nice as being with freedom loving, gun rights activist. There were some great people present that night.
Michigan Open Carry president, Phillip Hofmeister opened the evening of speakers to be followed by Erich Pratt, Communications Director of Gun Owners of America. John Pierce of Open Carry.org then spoke and before a musical interlude by two songs made famous by Aretha Franklin, Fever and Dr. Feel Good. The band was amazing and was truly Motown.
Mr. Ector, the force behind, Legally Armed In Detroit (L.A.I.D.) and Rick's Firearms Academy has used social media better than most people and organizations you are familiar with. Through it, he has maxed out of "friends" allowed on Facebook several times and is able to push pro-gun messages to an nontraditional audience.
As the night progressed, and I was being set up to speak last, I took the opportunity to inspire those that stuck around in a conversation called a "Change Is Gonna Come." I even sang a few lines from the famous Sam Cooke classic. It was after all Motown.
I believe a change is coming– both in Michigan and where you are, for all of us in the gun movement. It was a great time.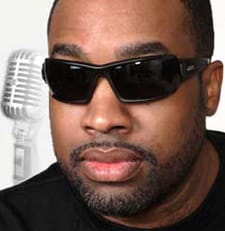 Kenn Blanchard The Urban Shooter Podcast "The Pro-Gun Variety Show"
"Holla" 1-888-675-0202
www.kennblanchard.com
About:
Kenn Blanchard is a contributer to AmmoLand Shooting Sports News and Producer of the Urban Shooter pod cast. In addition Kenn Blanchard is a pro-gun media producer & marketing profesional that helps small businesses by providing information, entertainment , inspiration and support to the sport shooting community through blogs, voice -over, podcasting and professional speaking. Visit: www.kennblanchard.com