By Fred Riehl
Manasquan, NJ –-(Ammoland.com)- By now many of you have heard of the passing of Mark Craighead, the innovator and creator behind the brand Crossbreed Holsters on Friday August 24th 2012.
Brian and I will miss Mark and his support for AmmoLand Shooting Sport News. He was an example of the best the firearms industry had to offer. Always an innovator, not afraid to speak his mind and loyal to those that supported him.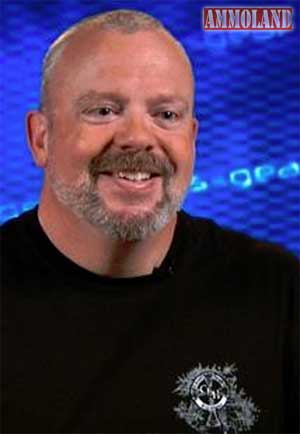 He will be greatly missed.
From his online obituary: "He is survived by his wife, Carol Craighead, daughters, Tori Mae and Carlie Marie, and son, Clayton Thomas, all of the home; his parents, Don and Regena Craighead of Republic; sister, Martha Dale and husband Paul; brother, Matt Craighead and wife Nina; niece, Amanda Craighead; nephew, Andrew Craighead and wife Tayla; his pets, Mary, Harley, Milo, Miso and Sasha; and many, many friends and colleagues in the firearms industry."

"There will be no visitation. The funeral service will be held at 10:00 a.m. Saturday, September 1, 2012 in Calvary Baptist Church, 804 US Highway 60 W, in Republic, under the direction of Meadors Funeral Home, Republic. Burial, with military honors, will follow the service in Wade Chapel Cemetery, Republic. In lieu of flowers, memorial contributions may be made to the Wounded Warrior Project at www.woundedwarriorproject.org or Wounded Warrior Project PO Box 758517 Topeka, Kansas 66675. Online condolences and pictures may be shared at www.meadorsfuneralhome.com "
Our deepest condolences go out to all Mark's friends and family.