Dealers and Distributors Rewarded for Reaching Program Sales Goals.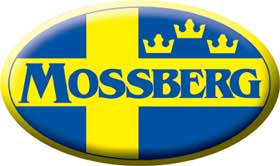 North Haven, CT –-(Ammoland.com)- Mossberg recently hosted their 2012 Triple Crown Incentive Program winners in Lakeview, Oregon, at the world-renowned Thunder Ranch training facility.
Five dealers and two distributors reached the top sales level goals and were rewarded with two full days of hands-on training with Thunder Ranch President and Director, Clint Smith and his wife, Heidi Smith. The course included focus on tactical and long-range rifles, defensive shotgun and handgun training. Joining the incentive program winners were Tom Taylor, Vice President of Sales and Marketing, and John MacLellan, Director of Sales, O.F. Mossberg & Sons, Inc.
"We want to congratulate our incentive winners and commend their participation in the Triple Crown program," stated Tom Taylor, Vice President of Sales and Marketing. "We are in the second year of this highly-effective purchase incentive program and the participating distributors and retailers have experienced increased sales, profits and a raised consumer awareness of the Mossberg brand and products. It's a win-win program for those motivated dealers, sales associates and distributors."

John MacLellan commented on the dealer program and Mossberg's partnership with Thunder Ranch, "Mossberg continues to enhance our sales initiatives with programs, such as Triple Crown, specifically designed to increase profits and motivate/reward associates."

MacLellan continued, "And with Clint and Heidi providing such a highly-desired incentive, a defensive training course at Thunder Ranch, we experienced an extremely high level of participation in the Triple Crown program this year with hundreds of dealers participating and qualifying."
The 2012 Mossberg Triple Crown sales initiative included a Stocking Dealer Program, Dealer and Distributor Associate Incentive Programs, VIP Discount Program and Free Guns/Free Gear opportunities. For complete details on Mossberg sales promotions, please visit our website at www.mossberg.com.
About O.F. Mossberg & Sons, Inc.
Founded in 1919, O.F. Mossberg & Sons, Inc. is the oldest family-owned firearms manufacturer in America, and is the largest pump-action shotgun manufacturer in the world. Leading the way with over 100 design and utility patents to its credit, and standing as the first ISO 9001 Certified long-gun manufacturer, Mossberg is considered to be one of the most innovative firearms manufacturers in U.S. History. For more information on commercial, special purpose, law enforcement and military shotguns, rifles and accessories, please visit their website at www.mossberg.com.