Lots Of Youth Elk Licenses, Leftover Deer, Javelina Licenses Still Available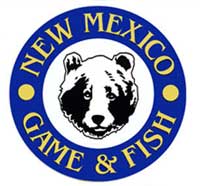 Santa Fe, NM-(Ammoland.com)- Eager to go big-game hunting but were unsuccessful in New Mexico's annual license drawing? The Department of Game and Fish still has plenty of Youth Encouragement elk licenses and leftover deer and javelina licenses for the upcoming season.
The licenses are available online only, accessed through hunters' online accounts on the Department website, www.wildlife.state.us.
Youth antlerless elk licenses
Young hunters – resident or nonresident – who did not draw an elk license for the upcoming seasons can purchase one of more than 1,500 Youth Encouragement Elk Licenses available Aug. 2.
The special licenses – all for antlerless elk — will be available to any hunter younger that age 18 who did not draw a 2012-13 elk license, whether they applied or not. The licenses previously were available only to resident youths who had applied but were unsuccessful in drawing any big-game license. Sales were suspended for 24 hours beginning at 10 a.m. MDT Aug. 1, and will be reopened at 10 a.m. Thursday, Aug. 2.
Under state law, youths younger that age 18 must have passed an approved hunter education course before applying or purchasing a hunting license. More information and a list of available classes are available at – HYPERLINK "http://www.wildlife.state.nm.us" www.wildlife.state.nm.us under the "Education" tab.
Available elk licenses include hunts for all weapon types in some of the most popular areas in the state.
Leftover deer, javelina licenses
More than 3,000 deer and javelina licenses left over from the annual drawing are still available on the website. Hunters of all ages – residents and nonresidents – who did not draw a license for that species are eligible to purchase one of the licenses, although a few are designated as "youth-only." Licenses are available for all weapon types.
For more information and to view available licenses, please log in to an existing customer account or create a new account on the Department website. For personal assistance, please call toll-free (888) 248-6866.