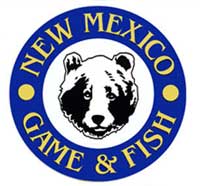 SANTA FE, NM –-(Ammoland.com)- Thousands of hunters will head for the hills and fields of New Mexico on Saturday, the opening day of seasons for deer, elk, squirrels, doves, grouse and band-tailed pigeons.
Complete information about the seasons is available in the Small-game and Waterfowl Rules & Information booklet, now available on the Department of Game and Fish website, www.wildlife.state.nm.us or by clicking here.
September seasons for deer and elk are for hunters using bows and arrows who were successful in the public-land license drawings or have authorization to hunt on private land. Some hunting seasons for pronghorn antelope open Sept. 8. Most deer and elk seasons for hunters using muzzleloaders and high-powered rifles are scheduled in October and November.
The Department of Game and Fish urges all hunters to stress safety in the field, especially during archery seasons when hunters commonly are dressed in camouflage. Hikers, bikers and others using the back country during hunting seasons are encouraged to wear bright clothing so they are easily visible to hunters.
More than 28,000 deer hunters and 32,000 elk hunters will be in the field from September through December this year. As many as 25,000 hunters are expected to try for small game, upland and migratory birds and waterfowl.
Some hunters may encounter forest or trail closures this year due to wildfires that hit the southwestern and southeastern portions of the state. Closures may affect small areas of various Game Management Units, and hunters are encouraged to contact the Gila National Forest, www.fs.usda.gov/main/gila/home; or the Lincoln National Forest, www.fs.usda.gov/lincoln, for more information about fire closures.
2012-13 New Mexico Small-Game and Waterfowl Rules & Information
For more information about New Mexico's hunting opportunities and rules, please visit www.wildlife.state.nm.us and look for links to the rules and information booklets at the bottom of the home page. If you prefer to speak with a Department representative, please call (505) 476-8000.