Generosity and working together pays off!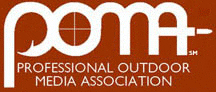 Tunica, MS –-(Ammoland.com)- Sixty-seven outdoor industry manufacturers, service providers, media outlets and individuals pitched in to help the Professional Outdoor Media Association (POMA, www.professionaloutdoormedia.org) raise some big bucks this year.
The companies donated to the organization's annual fund-raisers, which included live and silent auctions and a raffle. The auctions and raffles were held in conjunction with POMA's Annual Business Conference in Tunica, Mississippi (http://www.tunicatravel.com/home).
"Each year, we're overwhelmed by the generosity of POMA's Corporate Partners and even non-members, who support the organization and its mission," said POMA Chairman Kevin Tate. "The donations poured in, and POMA, through the generosity of the conference attendees who bid on the items and purchased raffle tickets, raised more than $12,000."
A few of the items on the auction block and up for raffle were:
A complete duck hunter's dream package from Ducks Unlimited, which included a full-camo Remington 887 12-gauge shotgun, Avery decoys
Fishing gear from Shimano and G.Loomis
A Benjamin Rogue 357-caliber, hunting air rifle
A package for a day of upland bird hunting and one day of steelhead fishing on the famous Clearwater River from the North American Gamebird Association
A full advertising package in Range Report magazine and limited-edition, NSSF-engraved Ruger M77 Hawkeye bolt-action 338-caliber rifle from the National Shooting Sports Foundation
Optics from Alpen, Bushnell, CenterPointe, Hawke, Leupold, Nikon, Vangard
A Mossberg ATR Deer THUGS Series Centerfire Rifle in .270 Win
Budweiser NASCAR Sprint Cup Series driver Kevin Harvick #29 helmet and die-cast car, autographed by Harvick
Airgun packages from Crosman and Daisy
BowTech Assassin compound bow
Artwork Mule Deer Foundation
Bronze sculpture from the Quality Deer Management Association, and
Much more
"These folks step up to the plate, year after year, to support POMA and thus the traditional outdoor sports industry's press corps," added Laurie Lee Dovey, POMA executive director.

"The funds raised from the auction go directly toward providing membership services that help POMA meet its mission goals. There's no way to adequately thank everyone, donors and bidders, for their kindness."
Auction and Raffle Donors Include:
Aimpoint, Inc.
Alpen Optics
Battenfeld Technologies
Birchwood Casey
Boone and Crockett Club
Bowden2bowden LLC
BowTech Archery
BPI Outdoors/CVA
Brownell's
Browning
Buck Knives
Budweiser
Bushnell
Camp Chef
Capital City/Lake Murray Country
Carolee Boyles
Crosman Corporation
Daisy
Ducks Unlimited
Elk Mountain Gear
G. Loomis
Gamo Outdoor USA
Gerber
Hawke Sport Optics
Howard Communications
Hunt Comfort
Hunter's Specialties
HuntingLife.com
Irish Setter Boots
Kelly James-Enger
Kristine Houtman
Leica
Leupold
LL Bean
Meopta U.S.A., Inc.
Michael Sabbeth
Mossy Oak
Mountain Khakis
Mule Deer Foundation
National Rifle Association
National Shooting Sports Foun.
Nikon Sport Optics
No. American Gamebird Assoc.
O.F. Mossberg & Sons, Inc.
Otis Technology
Outdoor Channel
OutdoorHub.com
Outfitter's Rating
Plano
Polaris/Will Primos
Preston Pittman Game Calls
Prois
Quality Deer Mgt. Assoc.
Ram Truck
Realtree
Remington
Stearns
Tammy Sapp
Tech Mesh Apparel
ThermaCELL
The Warmbag
Tovar Cerulli
Tri-Tronics
Trophy Totes, LLC
Under Armour
Vanguard
Venture
Whitetails Unlimited
Winchester Ammunition
Winchester Arms
POMA Mission: To foster excellence in communications at all levels, help members build their businesses, connect media and industry, promote fair and honest communication of the traditional outdoor sports and conservation stories, and mentor the next generation of traditional outdoor sports communicators. www.professionaloutdoormedia.org