See it in use by Trevor Baucom on Shooting USA on Wednesday, August 15 2012.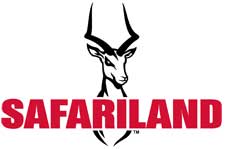 ONTARIO, California – -(Ammoland.com)- Safariland, announced today the introduction of an exciting concept to the competitive shooting marketplace – a dedicated mounting system engineered to be used on wheelchairs by competitive shooters who are wheelchair-bound.
Developed with input from wounded warrior Trevor Baucom and Team Safariland shooters, the Model #WCM Wheelchair Mount line includes three product offerings: one for a Production Class Holster (such as the Safariland #5198 holster), another for the new Safariland Model 014 Open Class Holster and a third one to mount competition magazine pouches.
Full of features, all WCM Kits are constructed of high-strength, lightweight 6061-T6 aluminum and machined to strict tolerances. This rigid design mounts firmly to the wheelchair, allowing the shooter to maintain a consistent draw time after time. Each WCM Kit comes standard with a clamp system that can be used on both vertical and horizontal sections of the chair, allowing for customized use on either the armrest or frame.
The Safariland ELS (Equipment Locking System) Receiver and Fork, accessories that are already well-known in the competitive shooting arena, make removing the unit from the chair very easy and enables the user to swiftly remove and re-mount the holster between shooting stages. All WCM models are fully-adjustable for height, ambidextrous, and designed to fit chair frame tubes ranging from .75" to 1.25".
"Trevor's Story", a special edition segment on Outdoor Channel's Shooting USA, will be re-aired Wednesday, August 15. Presenting a glimpse into the life of this brave soldier now wheelchair bound, it will feature his growing involvement in the shooting sports Said Jim Scoutten, host of the Shooting USA show, this is "the most significant thing I've done in eighteen years of making television shows about shooting."
The show will be aired during the following times:
3:30 PM, 8:30 PM, 12:00 Midnight EST
2:30 PM, 7:30 PM, 11:00 PM CT
11:30 PM, 6:30 PM, 10:00 PM MT
12:30 PM, 5:30 PM, 9:00 PM PCT
For more information, visit http://www.shootingusa.com.
Stated shooter Trevor Baucom, "Safariland built the WCM system for everyone in a chair. It is completely adjustable so I can set my Safariland 5198 holster exactly where I want it and know that every time I draw my weapon will be in the same place. "You will not find a better, more stable wheelchair competition holster system!"

"We are very pleased with the development of this product, and with Trevor's help, we can get some more wounded warriors and other wheelchair bound shooters out to the range with us", stated Carnahan, VP of Safariland Equipment Category.
Offered in black anodized aluminum, the WCM Mount Kits are IDPA, USPSA and NRA approved for competition, helping to bring the competitive shooting sports to a currently vastly underserved and growing segment of the sport shooting market. Mount is sold separately to allow users to mount previously purchased holsters and pouches. Available now on www.holsters.com,
Model Description MSRP WCM-Kit-1 Mount for Production Class Holsters $200.00 WCM-Kit-2 Mount for Safariland Model 014 Holster $175.00 WCM-Kit-3 Mount for Magazine Holders $225.00 For more information about Safariland products, visit www.safariland.com/dutygear.
About Safariland
Safariland, LLC is a premier global provider of trusted, innovative, high-quality law enforcement and security products for the public safety, military and outdoor/personal protection markets. Offering many of the world's most recognizable names in these markets, principal brands include ABA , Second Chance , Safariland , Bianchi and Break Free . Forensics brands include Identicator and NIK . Safariland's mission, Together, We Save Lives, is inherent in the life-saving products it delivers. Safariland, LLC is a privately held company with headquarters in Jacksonville, FL. For more information about Safariland and its brands, please visit www.safariland.com