United States Practical Shooting Association Facilitated Both Golden Bullet Championship and Area 3 Championship.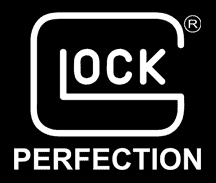 SMYRNA, Ga. –-(Ammoland.com)- Team GLOCK's KC Eusebio competed at the 2012 Golden Bullet Championship, July 27-29, 2012 in Richmond, Calif., where he earned Open Division and Overall match winner.
Both Eusebio and Tori Nonaka competed at the 2012 Hornady Area 3 Championship, August 3-5, 2012 in Grand Island, Neb. There, Eusebio earned third Open Overall and Nonaka finished High Junior and Lady in Limited Division, sixteenth overall.
The Golden Bullet competition had 233 competitors, Team GLOCK hosted Michelle Viscuzi from Season 4 of "Top Shot", to shoot the match as Eusebio's guest, and she won High Lady in Limited.
"I felt at home at the classic Golden Bullet Match in Richmond, California," shared Eusebio. "It was nice to feel that 'home court' advantage. The match and people were great and I look forward to shooting it again next year."

"Area 3 event hosted 259 competitors, and it was one of the most challenging matches of the year," noted Eusebio. "From fifty-yard steel targets, to intricate one-handed shooting, the match was a blast. I recommend anyone in the Great Plains region to shoot this match."

"The highlight of Area 3 was the number of field courses," enthused Nonaka. "I was very pleased with my performance and feel good going into Area 8 this upcoming weekend."
Team GLOCK will next send Eusebio and Nonaka to Fredericksburg, Va., for the Area 8 Championship, August 10-12, 2012.
About GLOCK, Inc.
The GLOCK GROUP is a leading global manufacturer of pistols and accessories. GLOCK's superior engineering has produced a pistol with only 34 parts and a rugged polymer-frame, providing industry-leading reliability shot after shot. GLOCK is renowned for its pistols which are safe, featuring three safeties; simple, offering a low number of components to provide reliability; and fast, with no encumbering parts to slow the speed to fire. This combination makes GLOCK pistols the first choice among consumers and law enforcement, with 65% of agencies within the United States choosing to carry GLOCK. Austrian-engineered, the group has manufacturing facilities in the United States and Austria. Based in Smyrna, Ga., GLOCK, Inc. is an advocate for our nation's law enforcement and military personnel, as well as all citizens' Second Amendment right to bear arms. For more information, please visit www.glock.com.