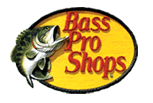 Bristol, TN –-(Ammoland.com)- Bass Pro Shops Founder Johnny Morris, Developer Steve Johnson of Johnson Commercial Development and officials from the City of Bristol, Tennessee held a groundbreaking ceremony, Friday, August 24th to mark the official beginning of construction on the Bass Pro Shops retail store in Bristol, Tennessee.
Located on the northeast quadrant of the Exit 74 intersection of Interstate 81 and Highway 11W in Bristol, Tennessee, the 104,000 square-foot Bass Pro Shops Outdoor World store will be the anchor tenant for The Pinnacle—a 400-acre mixed use development. The store is expected to draw millions of visitors per year and is planned to open late 2013 or spring of 2014.
"We could not be happier that Bass Pro Shops will be the anchor store for The Pinnacle development," said developer Steve Johnson of Johnson Commercial Development. "Bass Pro Shops offers a superior customer experience, and its operating philosophies run right in line with the upscale nature of this new development. This groundbreaking is the first turning of dirt on a project that will have a significant economic impact on the city and region for decades to come."
Officials attending the groundbreaking included Bass Pro Shops Founder Johnny Morris, Lt. Governor Ron Ramsey, Bristol Mayor Joel Staton, Sullivan County Mayor Steve Godsey, Johnson Commercial Developer Steve Johnson and other city/state elected officials and invited guests.
Special celebrity guests included legendary angler and TV host Bill Dance, driver of the #1 Sprint Cup Series Car Jamie McMurray and driver of the #3 Truck Series truck Ty Dillon.
"We are pleased to welcome Bass Pro Shops to our community," Bristol Tennessee Mayor Joel Staton said. "I can think of no better national retailer to be the first to announce it is locating in this new upscale development."
Regarded as part museum, art gallery, education, conservation and entertainment center, the Bristol, Tennessee Bass Pro Shops store will offer some of the same signature features of other Bass Pro Shops Outdoor World stores. However, as typical in stores in other geographic locations, this newest Bass Pro Shops Outdoor World will be uniquely designed to pick up the local flavor of the area's outdoor heritage and include state record fish and wildlife exhibits and historical pictures and artifacts from local hunters and fishermen.
It will offer a uniquely designed aquarium which will showcase native fish Tennessee sportsmen and women love to catch, an archery range, a boat showroom featuring Tracker, Nitro, Tahoe and Mako boats all built by Tracker Marine Group—the world's largest manufacturer of fishing boats, 4 service bays, and museum-quality wildlife mounts and dioramas.
"We are very excited to bring Bass Pro Shops to the Tri-Cities area and be a part of this unique, quality development," stated Johnny Morris, Founder of Bass Pro Shops. "The area's long history of great fishing and hunting traditions, along with the highly visible and easily accessible location, make it the perfect place to allow us to better serve our many customers and outdoors enthusiasts that visit and live in this beautiful part of the country," Morris continued. "We also look forward to partnering with the Smith Family, Jerry Caldwell and all our friends at the nearby Bristol Motor Speedway to promote events for the hundreds of thousands of race fans who also love the outdoors."
Bass Pro Shops visitors will be able to purchase most everything they need while visiting and enjoying the outdoor opportunities in the Tri- Cities area by shopping selections of fishing, hunting, camping and marine items, and visiting clothing, gift and footwear departments.
Recognized many times for their conservation efforts and outdoor education programs, Bass Pro Shops will staff approximately 250-300 associates from the area that have a passion for the outdoors so customers will be assured of getting local skilled, knowledgeable assistance with product selections and questions. The store will also offer free Outdoor Skills Workshops for adults, kids and families that will help maximize outdoor fun by teaching new skills and improving existing ones.
"Bass Pro Shops' commitment to environmental stewardship will be evident in every aspect of the Bristol site design to the interior of the store and especially in our community involvement where we will work with local conservation efforts to help preserve our outdoor traditions for future generations," stated Bass Pro Shops Director of Conservation Martin Mac Donald.
About Bass Pro Shops:
Bass Pro Shops -58 retail stores in 26 states and Canada visited by over 113 million people annually, international catalog and internet retailing, American Rod & Gun wholesale division selling to over 7,000 independently owned retail stores worldwide, Outdoor World Incentives also selling Bass Pro Shops gift cards through over 132,000 retail outlets across America and a restaurant division with 26 locations. For more information regarding Bass Pro Shops store locations, products or special events, please visit www.basspro.com. To request a free catalog call 1-800-BASS PRO.
Tracker Marine Group – Manufactures and sells Tracker, Nitro, SunTracker, Tahoe, Grizzly and Mako boats through Bass Pro Shops retail stores and over 400 dealers worldwide. Visit www.trackerboats.com
Resort Group – Big Cedar Lodge and other resort properties including restaurants and golf course. Visit www.bigcedar.com for more information.