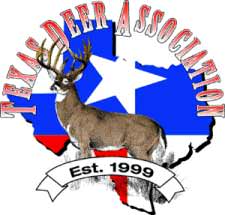 SAN ANTONIO — -(Ammoland.com)-The proposed Federal Rule on Chronic Wasting Disease is impacting protocols for handling and testing for CWD across the country-(<a title="AmmoLand Reports" href="https://www.ammoland.com/" target="_self">Ammoland.com</a>)-
CWD is a disease that can infect some cervids (deer-related species) such as whitetail deer, mule deer, elk, moose, red deer and sika deer, but has not been shown to affect humans.
Texas Deer Association officers and members were part of the Cervid Health Working Group, among other association representatives, individual ranch owners and state officials, which convened recently at TAHC headquarters in Austin, Texas. The workshop attendees reviewed and discussed the TAHC's complete monitored herd program, intrastate and interstate CWD program, CWD surveillance, CWD monitoring for wild and farm-raised deer, and with many other topics and how current industry practices and regulations compare to the new Federal rule.
"Our deer are a priceless natural resource in Texas and CWD is one of several animal diseases which can adversely affect the health and well-being of deer," says Karl Kinsel, executive director of the Texas Deer Association. "The TDA is committed to playing a key leadership role in working closely with the state agencies and other groups to establish viable protocols that help protect our deer as well as our hunting and conservation interests throughout the state."
The TDA is the only non-profit organization solely committed to improving the quality of Texas deer herds through better habitat practices, modern harvest strategies and use of superior deer to enhance the deer herds. As a part of its public education efforts, the TDA produces a full-color bimonthly publication, Tracks Magazine, which updates TDA members on current industry news, deer genetics and game management issues. The TDA also hosts an annual convention and trade show every August featuring fund-raising auctions, a deer auction, golf tournament and other events.
For more information about the Texas Deer Association and/or for membership, visit www.texasdeerassociation.com or call 210.767.8300.
Headquartered in San Antonio, the Texas Deer Association is a non-profit organization dedicated to the health and welfare of Texas deer herds, and to developing ways to improve deer quality in Texas. For more information on the Texas Deer Association, call 210.767.8300 or visit www.texasdeerassociation.com.