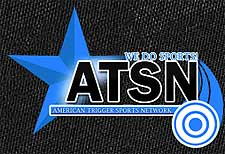 Ventura, CA – -(Ammoland.com)- This week on the Trigger Sports Network, ATSN TV Presents.
Trigger Sports TV Round Table with Special Guests Mark Walters, David Codrea and Barbara Crown.
The episode features a roundtable panel moderated by veteran broadcaster James B. Towle, and also includes Gun Rights Examiner David Codrea, "Armed American Radio" host and author Mark Walters, and Barbara Crown, publisher and editor of The Hunting Report.
Host, James B. Towle is joined by Barbara Crown, Editor and Publisher of the Hunting Report, David Codrea, Award-winning Journalist and Mark Walters, host of Armed American Radio for this week's show.
The provocative discussion covers hunting in Mexico and the cartel violence and an update on "Fast and Furious", plus a special report on the Humane Society of the United States and their attempt to stop funding for recovery programs to save endangered species.
Trigger Sports TV News keeps you informed on the issues that concern gun owners, hunters and 2nd amendment supporters.
ATSN TV Presents Trigger Sports TV Round Table With Special Guests:
Mark Walters: Co-Author, "Lessons from Armed America", Host of Armed American Radio, www.armedamericanradio.com
David Codrea: 2nd Amendment Rights Advocate, Columnist "Gun Rights Examiner", Host of War On Guns Radio, www.waronguns.com
Barbara Crown: Publisher and Editor of "The Hunting Report", www.huntingreport.com
Showtimes – Available on DIRECTV and DISH NETWORK on the Pursuit Channel
Wednesdays
2:00pm PST
5:00pm EST
Thursdays
10:00pm PST
Fridays-Shooting Destination Night
6:00pm PST
1:00am EST/ 9:00pm EST
DIRECTV Channel 604 PRST
DISH NETWORK Channel 240 HUNT
Click here to see recent video: www.atsn.tv
James B. Towle
Host
American Trigger Sports Network
www.atsn.tv
About:
ATSN was born from the already popular Radio series, "Trigger Sports Radio" which was broadcast nationwide, and hosted by James B. Towle. James wanted to bring the world of Trigger Sports to a whole new level by introducing video clips and LIVE coverage from shooting events on the Trigger Sports LIVE! weekly show. ATSN is set to be the leader in your trigger sports news, and now we are broadcasting around the world! Visit: www.atsn.tv