Troy and Jacob Landry, Stars of the Hit Series Swamp People have a New Signature Series CCI Ammunition.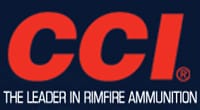 LEWISTON, Idaho –-(Ammoland.com)- The Landrys know what it takes to harvest big game. They rely on CCI Ammunition for their toughest encounters with alligators in the Louisiana Bayou.
CCI is proud to host the Landrys at the 19th Annual Buckmasters Expo in Montgomery, Ala. on August 17-19. CCI's spokesmen will be signing posters and meeting guests in the Buckmasters booth. Special Edition CCI Ammunition will be available for purchase in booth #255
CCI Ammunition will be attending the 19th Annual Buckmasters Expo in Montgomery, Ala. with special guests and brand spokesmen Troy and Jacob Landry of the hit series Swamp People™ on HISTORY®. Troy's younger son, and co-star of the show, Chase Landry will also be in attendance. The trio will be available for signing posters and greeting fans at the Buckmasters booth on Friday, August 17, Saturday, August 18 and Sunday, August 19.
Expert Hunters
Troy, Jacob and Chase Landry's extensive hunting backgrounds and down to earth personalities make them respected superstar hunters. Although they are known for hunting gators in the Louisiana Bayou, their true passion is deer hunting.
"Troy and Jacob are the real deal," said Ammunition Brand Director Rick Stoeckel. "When they aren't harvesting gators, they're tracking trophy bucks or plinking with friends and family. After years of experience with their well-being and lives on the line, they know good ammunition matters regardless of what game they're after."
The Landrys will be available to sign autographs at the 19th Annual Buckmasters Expo. The 2012 show will be held at the Montgomery Convention Center. For directions and details, please visit Buckmasters.com.
Autograph sessions are on Friday, August 17 from 3:00 p.m. to 6:45 p.m., Saturday, August 18 from 9 a.m. to 11:30 a.m. and 2:00 p.m. to 6:00 p.m., and Sunday 10:00 a.m. to noon and 1:30 p.m. to 4:00 p.m.
New Troy Landry Signature Series
For gator-tested performance trusted by Troy Landry look for CCI's two new exclusive series products. Available in bulk packs, the new special edition ammunition is offered in .22 WMR or .22 Long Rifle. Both will be sold in CCI's booth #255 during the event. Quantities limited.
Featuring clean burning propellants to keep actions cleaner, sure-fire CCI priming and endorsed by Troy Landry, the Maxi-Mag .22 WMR, jacketed hollow-point, 40-grain, 1875 fps is packed in 250 rounds per box. The Mini-Mag .22 Long Rifle, copper-plated hollow-point, 36-grain, 1260 fps is loaded with the same reliable performing components and is available in 375 round packs.
Fans of CCI can stay connected with the Leader in Rimfire Ammunition by visiting www.facebook.com/ccileader. and www.youtube.com/ccileader.
To learn more about the entire CCI lineup, visit www.cci-ammunition.com.