Woolrich Elite Series Official Clothing Sponsor of 2012 IDPA National Championships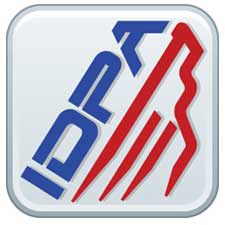 Berryville, AR -(Ammoland.com)- The International Defensive Pistol Association (IDPA) announced that Woolrich Elite Series has returned as a gold level sponsor for the upcoming 2012 IDPA National Championships. As the official clothing provider, Woolrich is outfitting the safety officers and match officials during the National Championships.
Woolrich joins the National Shooting Sports Foundation and CZ-USA as a one of the major sponsors of IDPA's premier championship event.
"The Woolrich Elite Series is a very popular line of clothing among IDPA members who appreciate both Woolrich's rich tradition as 'The Original Outdoor Clothing Company' and their reputation for outstanding quality. We are pleased to welcome back Woolrich Elite Series as a major sponsor and the clothing provider for our match staff," said Joyce Wilson, executive director of IDPA.
"The IDPA provides a valuable service to its members and we are proud to once again be a sponsor of the IDPA National Championships," said Jerry Rinder, Woolrich VP of Sales.
The IDPA National Championships is the pinnacle event of the IDPA competitive season and will take place September 19-22 at The Range in Oxford, North Carolina. More than 300 top shooters will be vying for the coveted title of National Champion in Custom Defensive Pistol, Enhanced Service Pistol, Stock Service Pistol, Stock Service Revolver and Enhanced Service Revolver, the five divisions in IDPA competition.
To find a club near you, join IDPA, or just learn more about this exciting and fun defensive pistol shooting sport, visit www.IDPA.com. You can also follow @OfficialIDPA on Twitter, like ShootIDPA on Facebook, watch IDPA TV, or check out the Down Zero Blog to keep up with the latest news.
About Woolrich Elite Series:
Since 1830, Woolrich has made clothing for Americans to do their jobs and follow their passions outdoors. Founded by John Rich on the simple idea of making the best quality woolens for area woodsmen and settlers, Woolrich is now recognized around the world as The Original Outdoor Clothing Company. Woolrich carries on the tradition of its founder by making purposeful products for people to enjoy and explore the outdoors. The mill at the company's headquarters in Woolrich, Pennsylvania continues to produce fine woolen fabrics and is the oldest continuously operating woolen mill in the United States. Learn more about Woolrich, its apparel, fabrics, accessories, home and outdoor products at www.woolrich.com.
About International Defensive Pistol Association:
Founded in 1996, the International Defensive Pistol Association is the international governing body for IDPA competition which offers shooters a fun, safe, and challenging format to practice and test their gun handling skills through defensive-based scenarios. Today IDPA stands as the fastest growing shooting sport in the United States with over 20,000 members from all 50 states and 54 foreign countries. IDPA's 321 affiliated clubs offer weekly and monthly matches as well as host major championships.