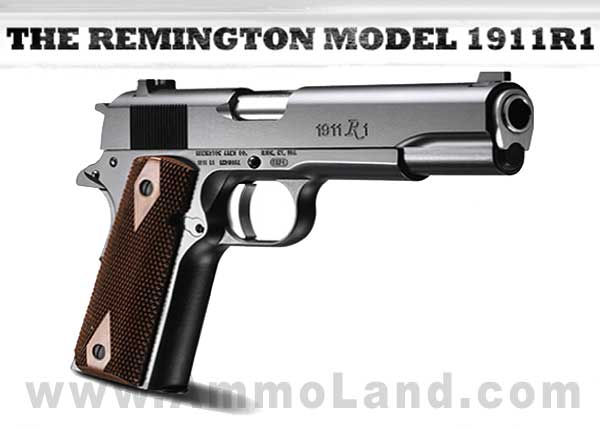 Catalina, AZ –-(Ammoland.com)- This year, we are giving away 5 firearms as door prizes at our annual meeting.  They are:
One Remington 1911 R1 www.1911r1.com/Products/Firearms/Model-1911r1.aspx.
Three (3) Ruger Model LCP pistols www.ruger.com/products/lcp/index.html.
One Mossberg Model 590A1 pump action shotgun
www.mossberg.com/products/shotguns/pump-action/mossberg-590a1-special-purpose.
It doesn't stop there!  We have other great door prizes that include:
An American Gunsmithing Institute course certificate www.americangunsmith.com/ .
A Target Focus Training DVD Seminar Series certificate www.targetfocustraining.com/
(also includes teleconference follow-up calls and a discount on any live training class).
A certificate for 10 free Star DVD's from GunVideo.com gunvideo.com/index/298/ .
A Front Sight Diamond Lifetime membership, entitling the winner to take all courses offered, as often as they wish, at Front Sight's Nevada facility www.frontsight.com/diamond-membership.asp .
Each annual meeting dinner ticket gives you NINE chances to win a door prize.  And, the drawing is restricted to only those ticket holders present at the annual meeting, so the odds of winning are fantastic!
Details about AzCDL annual meeting can be found at our website: www.azcdl.org/html/annual_meeting.html.
To get your chance to win any of these great prizes, all you need to do is purchase your annual meeting luncheon ticket and be present during the drawings.  Reservations must be received by September 23, 2012.
Recently renewed or joined AzCDL?  If you joined AzCDL or renewed your membership AFTER July 31, 2012, but did not sign up for the annual meeting, you may still qualify for free annual meeting luncheon tickets if you paid $30 or more for your membership.  For more information, contact Fred ([email protected]).
The basic fee for the luncheon is $30 per person and includes an AzCDL membership (or renewal of an existing membership).  To put it another way, join or renew your AzCDL membership and attend the annual meeting for FREE. Existing memberships will be extended one year from the current expiration date.
Upgrade the level of your membership and receive additional free luncheon tickets!
If you purchase a Family membership for $80, in addition to two Sustaining Annual memberships, you may request 3 complimentary luncheon tickets.
If you join or renew as a Sustaining Annual member for $50 you may request 2 complimentary luncheon tickets.
If you join or renew as a Basic Annual member for $30, you may request 1 complimentary luncheon ticket.
Additional luncheon tickets may be purchased for $30 each and include a FREE Basic Annual membership.
Upgrade to a Life membership and the luncheon is free for you and your guests.
For more information contact Fred ([email protected]).
Already a Life Member?  Please contact Fred (treasu[email protected]) for your complimentary tickets.
Luncheon tickets have been added as an option at our online store when you join or renew your membership:
Have a large group?  Reserve a table!  Check out our Gold or Silver table prices at our online store:  www.azcdl.org/html/online_store.html.
We will also be featuring a silent auction where you can find that left-handed holster you wanted to try, that high-powered flashlight you've been looking for, that suppressor you've always wanted, or other gear, guns and goodies for pennies on the dollar – and if you have gear, guns or goodies you no longer use, it just might be what someone else has been looking for, and the proceeds will help keep your organization going.  Have something to donate to our silent auction, or want to reserve a display table?  Contact Duke ([email protected]).
Reservations must be received by September 23, 2011.  Pre-payment is required to reserve meals.
All luncheon ticket holders present at the meeting will be eligible for our door prize drawings.
These alerts are a project of the Arizona Citizens Defense League (AzCDL), an all volunteer, non-profit, non-partisan grassroots organization http://www.azcdl.org/html/membership.html.
AzCDL – Protecting Your Freedom http://www.azcdl.org/html/accomplishments.html.
About:
AzCDL believes that the emphasis of gun laws should be on criminal misuse and that law-abiding citizens should be able to own and carry firearms unaffected by unnecessary laws or regulations. AzCDL was founded by a group of local activists who recognized that a sustained, coordinated, statewide effort was critical to protecting and expanding the rights of law-abiding gun owners. As a like-minded coalition of activists, the AzCDL founders were instrumental in the successful passage of the first major improvement to Arizona's CCW (concealed carry) laws since they were instituted in 1994. Visit: www.azcdl.org