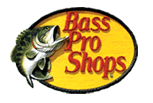 Loveland, COLO. —-(Ammoland.com)- Bass Pro Shops, America's most popular outdoor store, has signed a Letter of Intent (LOI) with McWhinney, a Loveland-based developer, to anchor a major new development at Centerra.
Located in the heart of Northern Colorado's commercial and retail hub, the new development will be built at the northeast corner of Interstate 25 and Highway 34.
With its convenient location at the gateway to Rocky Mountain National Park, the approximately 117,000-square-foot Bass Pro Shops will attract shoppers, tourists and travelers from Colorado, Wyoming, Nebraska and beyond. The store will initially generate at least 250 jobs for the region.
"Northern Colorado is known as a destination for some of the top retailers in the country, serving not only the local community, but also attracting shoppers from surrounding states. By bringing Bass Pro Shops to Centerra, we will experience a tremendous opportunity for generating new revenue as well as boosting both short and long-term job creation for the entire region. With the addition of this retail area, Centerra retail sales are expected to exceed $500 million annually," said Jay Hardy, Vice President, General Manager – Centerra.
Major retail attractions at Centerra include The Promenade Shops, a 700,000-square-foot lifestyle mall, as well as The Marketplace at Centerra, a large retail power center, and the Motorplex, an auto complex with eight major dealers.
"Loveland is already a great place to visit as well as to live, shop, work and play. By adding America's top outdoor retailer to Centerra, we offer a new retail experience for our residents and Northern Colorado as a whole," said Cecil Gutierrez, Loveland Mayor. "Bass Pro Shops will be a unique offering for Loveland, serving outdoor enthusiasts in several states."
"We are very excited to bring Bass Pro Shops to Loveland and be part of the Centerra development," stated Johnny Morris, Founder and CEO of Bass Pro Shops. "The area's long history of great outdoor traditions, along with this highly visible and accessible location, make it the perfect place to allow us to better serve the many outdoor enthusiasts that live in and travel through this great part of the country."

"We are extremely impressed with the Centerra development and have enjoyed getting to know the McWhinney brothers Chad and Troy and are very grateful to them for this opportunity," continued Morris.
Nationally, Bass Pro Shops will host over 120 million people visiting their 77 stores and Tracker Marine Centers across America and Canada this year. The average customer stays 2½ hours and drives an average distance of over 50 miles. Bass Pro Shops was recently named by Advertising Age magazine as one of the Top 10 Hottest Brands in America along with name brands such as Old Spice, M&M's, iPad and Droid. In addition, Bass Pro Shops was one of only eight retailers in America named a J.D. Power Customer Service Champion, based on customer service excellence. Bass Pro Shops has also been recognized numerous times for their conservation and outdoor education efforts as well as for what they do to support our military men and women.
Bass Pro Shops' unique, award-winning, mega-sized outdoor stores are known for combining retail with entertainment, conservation and outdoor education while delivering unmatched value and service to customers.
More than just a fishing and hunting store, Bass Pro Shops also offers equipment and clothing for hiking, backpacking, wildlife viewing, camping, outdoor cooking and more. A gift and nature center will serve up a wide variety of outdoor-related items, from lamps and dishes to bird feeders and furniture.
The expansive boat showroom will feature Tracker, Nitro, SunTracker, Tahoe, Grizzly and Mako boats built by Tracker Marine Group, the world's largest manufacturer of fishing boats. Bass Pro Shops is also the No. 1 dealer in the country for Arctic Cat ATV's and UTV's.
Bass Pro Shops unique exterior and interior motifs have branded them as visually appealing, high-quality outdoor stores. The outdoors feel is brought indoors through massive log and rock work, large indoor aquariums and water features stocked with native fish species as well as an extensive collection of museum quality fish and wildlife mounts. Historic photos and exhibits will pay tribute to Colorado's great outdoor heritage.
Additionally new Bass Pro Shops outdoor stores have been announced for Colorado Springs, CO; Atlantic City, NJ; Bristol, TN; Little Rock, AR; Memphis, TN; Sayreville, NJ and Bridgeport, CT.
About Bass Pro Shops:
Bass Pro Shops currently operates 77 retail stores and Tracker Marine Centers across America and Canada visited by over 120 million people annually. Bass Pro Shops also conducts an international catalog and internet retailing operation—the American Rod & Gun wholesale division–which sells to more than 7,000 independently, owned retail stores worldwide. Outdoor World Incentives also sells Bass Pro Shops gift cards through over 132,000 retail outlets across America. The Bass Pro Shops restaurant division has 28 locations. The company's Tracker Marine Group (www.trackerboats.com) manufactures and sells Tracker, Nitro, SunTracker, Tahoe, Grizzly and Mako boats through Bass Pro Shops retail stores and over 400 dealers worldwide. The Resort Group (www.bigcedar.com) includes Big Cedar Lodge and other resort properties including restaurants and golf courses. For more information regarding Bass Pro Shops store locations, products or special events, please visit www.basspro.com. To request a free catalog, call 1-800-BASS PRO. Follow us on Facebook at http://www.facebook.com/bassproshops.
About McWinney:
Headquartered in Loveland, Colorado, McWhinney is a team of talented people who are passionate about creating great places for people and providing fabled experiences to our customers. We develop innovative and sustainable master‐planned communities and award‐winning vertical commercial and mixed‐use projects. Since 1991, McWhinney has planned and developed more than 6,000 acres in several master‐planned communities and over 4.0 million square feet of vertical commercial and mixed-use properties throughout the Rocky Mountain region and on the West Coast. In 2008, McWhinney moved up from No. 13 to No. 11 on the list of the 50 Best Small and Medium Size Companies to Work for in America. In 2009, McWhinney was named Colorado Developer of the Year by the National Association of Industrial and Office Properties (NAIOP). Please visit www.mcwhinney.com for more information.
About Centerra:
Centerra, an award‐winning 3,000‐acre master‐planned community located in Loveland, Colorado, is a McWhinney development. As a community designed to enhance all aspects of life, Centerra integrates neighborhoods with recreation, art, shopping and dining, business opportunities, and medical services. Centerra offers Northern Colorado's first lifestyle center, The Promenade Shops at Centerra; the Medical Center of The Rockies, a state‐of‐the‐art 136 bed LEED gold‐certified regional hospital; The Marketplace at Centerra, one of Northern Colorado's largest contiguous power shopping centers; and Miramont Lifestyle Fitness. Centerra, which was recognized by the National Association of Industrial & Office Properties (NAIOP) as the Colorado Chapter's 2003 Development of the Year, embodies the company's purpose of creating great places for people. For additional information, visit www.centerra.com.