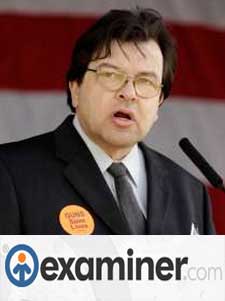 USA –-(Ammoland.com)- Responding to a reporter's question about New York City police shooting nine bystanders when taking down an armed murderer at the Empire State Building, Mayor Michael Bloomberg unintentionally highlighted the dangerous inequity of the citizen disarmament advocacy that is central to his political agenda, a release from the Citizens Committee for the Right to Keep and Bear Arms noted on Friday.
"Anti-gun New York Mayor Michael Bloomberg is the wrong man to speak about self-defense in a city that is a virtual victim disarmament zone because of his policies," CCRKBA stated.
Continue reading on Examiner.com http://www.examiner.com/article/bloomberg-self-defense-response-highlights-mayor-s-elitist-anti-gun-hypocrisy
About David Codrea:
David Codrea is a long-time gun rights advocate who defiantly challenges the folly of citizen disarmament. He is a field editor for GUNS Magazine, and a blogger at The War on Guns: Notes from the Resistance. Read more at www.DavidCodrea.com.