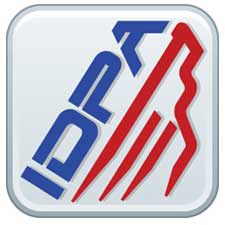 BERRYVILLE, Ark. –-(Ammoland.com)- Harris Publications, a leading publisher of special interest publications and owner of such titles as Combat Handguns and the popular website Tactical-Life.com, will be a gold level sponsor of the upcoming International Defensive Pistol Association's 2012 National Championships taking place this week in Oxford, N.C., according to an announcement made today by IDPA officials.
"IDPA has had a very close working relationship with Harris Publications which has always been a strong supporter of the shooting sports and IDPA in particular," said Joyce Wilson, executive director of IDPA.

"Through the various firearms titles offered by the Harris Tactical Group, IDPA members have followed every new product announcement and firearm innovation from an insider's perspective that only the editors at Harris Publications provide. We greatly appreciate their continued support, especially since their publications are favorites among IDPA members."
As a gold level sponsor of the match Harris Publications joins a list of the shooting sports industry's who's who, including ACADEMI, Comp-Tac Victory Gear, Cheaper Than Dirt!, CrossBreed Holsters, CZ-USA, GLOCK, GlockTriggers.com, the National Shooting Sports Foundation, Remington, Smith & Wesson, Wilson Combat and Woolrich Elite Series.
As part of Harris Publications' sponsorship, Combat Handguns and Tactical Knives will each sponsor one of the 16 stages in the course of fire at this year's National Championships.
The 2012 IDPA National Championships are being held September 19-22 at The Range in Oxford, N.C. As the pinnacle event of the IDPA competitive season, the match will draw more than 350 top shooters vying for the coveted title of National Champion in Custom Defensive Pistol, Enhanced Service Pistol, Stock Service Pistol, Stock Service Revolver and Enhanced Service Revolver, the five divisions in IDPA competition.
Fore more information, or to get started in this fun and exciting defensive pistol shooting sport, visit www.IDPA.com. You can also follow the IDPA National Championships online by following @OfficialIDPA on Twitter, using hashtag #IDPANats, like ShootIDPA on Facebook, watch IDPA TV, or check for regular updates on the Down Zero Blog.
About International Defensive Pistol Association:
Founded in 1996, the International Defensive Pistol Association is the international governing body for IDPA competition which offers shooters a fun, safe, and challenging format to practice and test their gun handling skills through defensive-based scenarios. Today IDPA stands as the fastest growing shooting sport in the United States with over 20,000 members from all 50 states and 54 foreign countries. IDPA's 321 affiliated clubs offer weekly and monthly matches as well as host major championships.