The Leica Ultravid 8×20 and 10×25 Edition with Embossed Ostrich Leather Trim.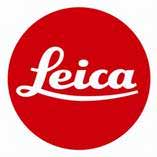 Allendale, NJ –-(Ammoland.com)- Leica Sport Optics announces the introduction of limited special edition Ultravid 8×20 and 10×25 BL compact binoculars featuring embossed ostrich leather trim.
The beautifully handcrafted protective trim in chestnut-brown natural calfskin with ostrich-pattern embossing makes these compact binoculars a stylish yet rugged companion for all of your outdoor pursuits.
Worldwide production has been limited to only 750 sets of each of the Leica Ultravid 8×20 and 10×25 edition binoculars, and both are available beginning in October from authorized Leica dealers. Each Ultravid edition also includes a matching leather case with a carrying strap.
Performance and technical specifications of the special edition compact binoculars match those of standard Ultravid models. Aspherical lenses ensure sharp edge-to-edge images free from color-fringing.
Don't let their good looks fool you.
Like all Leica sport optics, the Ultravid 8×20 and 10×25 binoculars are exceptionally durable and perfectly suited for use in extreme outdoor conditions. Their compact size lets them fit comfortably in any backpack or jacket pocket and makes them an ideal companion during your time afield.
MSRP for the Ultravid 8×20 is $945 and $995 for the 10×25.
For more info on Leica Sport Optics, check out
www.leica-sportoptics.com and visit Leica's Facebook page at http://www.facebook.com/LeicaHunting.