Moon Shine licenses Muddy Girl Camouflage & Wildfire Camouflage to SKY Archery.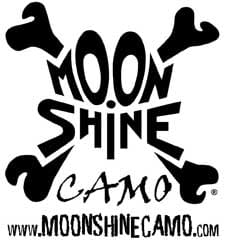 BEAVERTOWN, PA. – -(Ammoland.com)- Moon Shine, LP, a premium designer of Moon Shine Attitude Attire, announces that they have partnered with SKY Archery to offer their new high performance TDX Series of I.L.F. risers for recurves & longbows in Muddy Girl Camouflage & Wildfire Camouflage patterns.
"On behalf of Moon Shine, LP, we are excited to partner with such a great recurve & longbow manufacturer," stated Moon Shine, LP, President Travis Mattern.

"Our Muddy Girl & Wildfire Camos give SKY Archery's bow line an aggressive look to compliment their quality product. We look forward to a great partnership and hope to see many traditional archers sporting our camo finish on their SKY bows."

"We were looking for a new and expressive pattern to coat our bows in," stated SKY Archery Owner Jim Belcher. "Consumers are always looking for something unique and edgy & Moon Shine camo patterns definitely meet those needs. We are very excited to introduce the public to this new look for our product line."
SKY Archery is proud to decorate their TDX 13", 17", and 21" risers for both their recurve and longbow line with Moon Shine Attitude Attire patterns. Recessed limb pockets provide full linear limb adjustments, which makes the SKY TDX a modern recurve and longbow that is both quiet & smooth shooting. Their new I.L.F. System utilizes Mathews' Harmonic Dampeners, shooting off the self or elevated rest & allows for the addition of sights as well as bow quivers. The versatility of the SKY TDX System creates a bow with lengths from 54″ to 66″. This new system gives archers greater arrow speeds.
SKY TDX I.L.F. risers in Moon Shine's Muddy Girl and Wildfire Camo will give traditional archers a modern edge for the 21st century hunter.
About Moon Shine, LP:
Moon Shine, LP is a cutting edge designer of quality brand name apparel that conveys the attitude & traditional values of every generation. From the hunters and farmers who live off our lands to the soldiers and patriots who protect it, Moon Shine Attitude Attire™ honors the essence of the American Legacy. For more information visit www.shineattire.com, or call 1.800.4.MOON.SHINE
About SKY Archery:
Sky Archery's traditional, high performance hunting bows are the best on the market today. All Made in the US with individual attention to detail & hand finished. They are available in stock or custom order. For more information about SKY Archery visit their website at www.skyarchery.com or call (810) 253-9085.