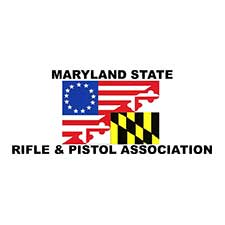 Maryland –-(Ammoland.com)-  This year's Annual Meeting will held in Catonsville at Matthews 1600 on October 28th.
State Senator and Congressional Candidate Nancy Jacobs will be the guest speaker. Come out and support your Association and hear Senator Jacobs and get a good meal on top of it all. A short business meeting will be conducted to elect next years officers and positions expiring in 2012 for the Board of Directors.
Go to http://www.msrpa.org/event.details.php?id=27 to buy your tickets on-line or send your check into:
Maryland State Rifle and Pistol Association
c/o James Bryant
341 Whitfield Road
Catonsville, MD 12228-1808
$30 for members
$35 for guests
See you at Matthews 1600 on Sunday, October 28th.
Don't delay–get your ticket today!
MSRPA Annual Meeting
Sunday, October 28, 2012 at 2:00
Matthews 1600
1600 Frederick Rd
Catonsville, MD 21228
About:
The Maryland State Rifle and Pistol Association (MSRPA) is the flagship Gun Rights organization in and for the State of Maryland. The Association offers both individual and club memberships. Support of the shooting disciplines and legislative activities is primarily through a systems of committees. All participants are volunteers.
In the face of a near tidal wave of citizen disarmament occurring in Maryland, the MSRPA has played a critical part in drawing the line and standing firm for Gun Rights. Without this resistance, things would have been much worse and been so much sooner. Now the objective is to continue to develop new activists with numerous individual skills who will help us bring Maryland into line with the rest of the states which have made strong gains in protecting the Right to Keep and Bear Arms. Visit: www.msrpa.org