Only Days Left For Governor to Act on Bill to Ban Bear and Bobcat Hunting with Hounds.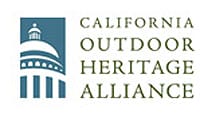 SACRAMENTO, CA –-(Ammoland.com)- COHA NEEDS YOUR HELP NOW!
SB 1221, legislation authored by Senator Ted Lieu (D/28-Torrance) that would outlaw the use of dogs for hunting bears and bobcats in California, is on the Governor's desk for his signature or veto.
In addition to authorizing the use of dogs for scientific research and depredation purposes, recent amendments allow the Fish and Game Commission to establish a "Hound Tag Program" which would include the requirement that each dog used to pursue any game mammal have a license tag bearing a unique identifying number, be microchipped, and place other costly and overly onerous requirements on the dog owners.
Further, the amendments provide for the Commission to charge a fee to cover the cost of the Program – in essence, establishing an unprecedented "use tax" for the use of dogs to hunt mammals.
PLEASE CALL THE GOVERNOR AND ASK HIM TO VETO SB 1221. ALSO, IF YOU HAVE NOT DONE SO ALREADY, SEND THE GOVERNOR AN OPPOSITION LETTER. CLICK HERE FOR THE GOVERNOR'S CONTACT INFORMATION, A SAMPLE OPPOSITION LETTER, AND TALKING POINTS.
About:
The California Outdoor Heritage Alliance (COHA) is a partnership of conservation organizations, outdoor industry, other related interests and individuals who support science-based wildlife management and the preservation of our hunting rights in California. COHA is a 501(c)4 Political Advocacy organization dedicated solely to influencing legislative, regulatory and administrative policy decisions which promote wildlife conservation and our outdoor heritage. For more information about COHA, visit www.outdoorheritage.org.