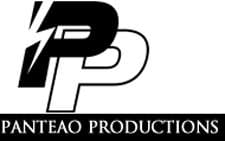 Columbia, SC –-(Ammoland.com)- The Panteao Film Crew and Gun Team attended the 2012 IDPA Nationals that were held in Oxford, NC at Frank Glover's The Range. Both were busy but in different ways.
The Film Crew covered the match on Saturday. Going from stage to stage they had the chance to film some great stages and shooters. Be on the lookout for the footage on Tactical-Life.com.
Panteao Gun Team's Bob Vogel defended his title of IDPA Nationals Champion, once again shooting like he was on fire. On the same squad fellow team members Tom "Silver Fox" Yost, Super Dave Harrington, and Bobby "The Wrecking Ball" McGee kept the pace fast and furious. Bobby took on the additional task of testing the sturdiness of many of the stage props.
When the match was over, on Sunday morning match shooters had the chance to participate in the Panteao Shooting Sports Clinic. The Clinic was taught by Tom, Bob, Dave, and Bobby. The Panteao Film Crew also filmed the Clinic. Panteao website subscribers will be able to watch the training video online soon.
After the Clinic, Panteao started production on the latest Panteao instructional video. Make Ready with Yamil Sued: Capturing the Action will teach you how to photograph competitive shooting matches. Yamil takes you through everything from setting up your camera to positioning and composition, equipment, shooting staged shots, and much more.
About Panteao Productions
Panteao Productions is a video production company that produces instructional videos from the top firearms instructors in the world. For more information about Panteao, visit www.panteaoproductions.com. You can follow Panteao on Twitter and find us on Facebook.