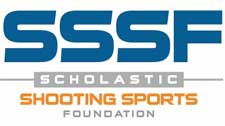 Shelby Township, MI –-(Ammoland.com)- The Scholastic Shooting Sports Foundation (SSSF) announced today that they are seeking a highly motivated and qualified individual to fill the full-time position of Director of Development for the Eastern Region of the United States.
Applicants are expected to reside within the Eastern Region and resumes should be submitted via e-mail to SSSF Executive Director, Dan Hathaway at [email protected] Applications for this position are being accepted now through October 15, 2012.
Upon receipt of their information, applicants will receive an acknowledgement by e-mail (if a return e-mail address has been provided) confirming their information has been received.
JOB DESCRIPTION: REGIONAL DIRECTOR OF DEVELOPMENT
SALARY: Commensurate with experience

BENEFITS: Medical Insurance, reimbursement of business expenses including mileage, cell phone, home office equipment, and travel outside the assigned area.

PHYSICAL REQUIREMENTS: Extensive use of computer, viewing monitor, using keyboard, and other functions. Prolonged periods of sitting and/or standing; must have ability to travel within assigned territory and other locations within the United States for events, tournaments, meetings, industry shows, and training sessions. Must be able to twist, bend, reach, and carry/lift up to 50 pounds. Must be able to perform duties in all types of weather conditions.

ACCOUNTABILITY: Executive Director, Scholastic Shooting Sports Foundation

DESCRIPTION:

Duties and Responsibilities of the Director of Development (DD) are as follows:

Grow youth shooting sports in assigned region by representing the Scholastic Clay Target Program (SCTP), Scholastic Pistol Program (SPP), and any other programs operated under the auspices of the Scholastic Shooting Sports Foundation (SSSF) which is the National Governing Body (NGB). Increase in number of teams and athletes is a measurable goal.
Monitor existing teams and programs and provide support to State Advisors and Head coaches in the operation of their local programs. Assist in recruiting new volunteers as State Advisors or Coaches and provide their training using SCTP/SPP materials and guidelines.
Provide leadership to the volunteers and athletes by setting a good example and adhering to all program guidelines.
Serve as the main resource for inquiries about program procedures and guidelines, events and activities, rules and best practices.
Provide support to SSSF Executive Director, Board of Trustees, as required including regional and National Championships.
Reach out to school districts to recruit new teams. Respond to all inquiries received via telephone, e-mail, fax, or other means in a timely manner. Provide printed materials upon request and be available for in person meetings with prospective coaches and other volunteers.
Assist State Advisors and Coaches in organizing and running shooting events by providing guidance and any support materials.
Assist the Executive Director and National Staff in the soliciting of donations from Industry Sponsors as assigned.
Manage assigned regional travel and expense budget on a monthly basis.
Attend training as required annually.

JOB REQUIREMENTS:

Must be 21 years or older
High School Graduate, some college preferred …
Demonstrated Firearms training and experience is required. Coaching experience and certification is preferred. Experience in the SCTP as a volunteer coach is very desirable.
Demonstrated communication skills in dealing with and motivating volunteers and young athletes.
Management and organizational skills acquired from work experience and/or training. Ability to multi-task in a fast paced work environment.
Be of good character and agree to a secure background check.
Willingness to travel extensively as required. Have reliable transportation for travel within assigned territory.
Have familiarity with Federal, State, and local firearms regulations.
Demonstrate a commitment to working with youthful athletes and to adhering to the precepts of the SCTP/SPP code of conduct for adult volunteers and staff. Sign the agreement that calls out the required behaviors of all adults in the SCTP program.
Demonstrate a willingness to be flexible and adaptive to changing situations and conditions and work to overcome obstacles to achieve the goals of the organization.
The Scholastic Shooting Sports Foundation is an Equal Opportunity Employer and encourages minority, female and Veteran candidates to apply.
The Scholastic Shooting Sports Foundation (SSSF) is responsible for all aspects of the Scholastic Clay Target Program (SCTP) and Scholastic Pistol Program (SPP) across the United States, including participant registration, coaches, state coordinators, state, regional and national championships, promotion, communications, websites, team endowment funding, public relations and growth strategies. The Scholastic Shooting Sports Foundation exists to raise funding and other resources for Youth Development Programs in the shooting sports industry.
SCTP is a team based youth development program, originally developed by the National Shooting Sports Foundation (NSSF), where adult coaches and volunteers model sportsmanship, responsibility, honesty, ethics, integrity, and teamwork while using shooting sports programs to teach these and other positive life skills to SCTP athletes.
For more information about SSSF, SCTP or SPP call (586) 739-SCTP (7287) or visit their website at www.shootsctp.org.