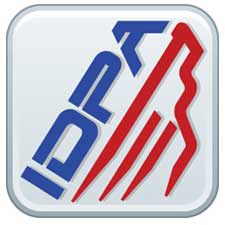 OXFORD, N.C. –-(Ammoland.com)- Team Glock's Tori Nonaka claimed the Junior National title this past weekend at the 2012 IDPA National Championships in Oxford, N.C.
Competing in the Enhanced Service Pistol division, Nonaka finished the match with a final time of 340.21 with 99 points down to win the Junior title.
"This was a very difficult match on a technical level and especially for the Junior shooters. Tori put in a strong performance and posted a final time that secured her the title," said Joyce Wilson, executive director of IDPA.
Finishing second in the Junior competition was Weston Land in the Stock Service Pistol division with 399.23 (83), followed by Trey Chase, also in SSP, with 416.43 (218) in third. Fourth and fifth place went to the Wills brothers with Team Para's Lee Wills competing in ESP with 483.88 (155) and Team RangeLog's Jesse Wills in Enhanced Service Revolver with 532.89 (186).
The 2012 IDPA National Championships took place September 19-22 in Oxford, N.C., drawing many of the shooting sports' top pistol shooters.
Fore more information, or to get started in this fun and exciting defensive pistol shooting sport, visit www.IDPA.com. You can also connect with IDPA online by following @OfficialIDPA on Twitter, like ShootIDPA on Facebook, watch IDPA TV, or check for regular updates on the DOWN ZERO Blog.