Over $5000 Contingency Bonus Money Still Available for Upcoming Events.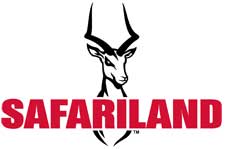 ONTARIO, California –-(Ammoland.com)- Safariland announces the latest winners in their Team Safariland 2012 Contingency Bonus Program.
So far, prize money has been paid to those competitors who have participated in both the USPSA Multi-Gun Nationals and the NRA Bianchi Cup. Team Safariland members overall did an outstanding job in both competitions.
Katie Harris was awarded the Ladies Overall Tactical Scope Division Champion at the Multi-Gun Nationals. Team Safariland also won big at the NRA Bianchi Cup where Doug Koenig took home another win in the Open Division, making a grand total of 14 wins so far and retained his Shoot Off title. Julie Golob took the Open Division Overall Ladies Championship title, narrowly nudging out fellow Team Safariland member, Jessie Duff, who won the Ladies Shoot Off Championship. Robert Vadasz once again took home the Metallic Division Championship title.
Safariland expects to bolster the enthusiasm of the Bonus Program with the next two national matches coming up in September. The NRA PPC Nationals scheduled to begin September 16 in Albuquerque, NM, is a great opportunity for law enforcement to showcase their competitive shooting skills. The IDPA Nationals slated to start September 19 in Oxford, NC, will test the skills of competitors by simulating self-defense and real-life scenarios, always impressive to watch. In both of these events, Safariland is offering a $500 bonus to the overall winner and a $250 bonus check to the high Woman.
October will bring the USPSA Handgun Nationals, where top shooters compete in Las Vegas, NV, a must-see event. Safariland will be offering contingency bonus monies for the winners in each of the five shooter disciplines for a total of $3750 in all.
Safariland was pleased to announce the 2012 Team Safariland Contingency Bonus Program earlier this year. With a total possible purse of $15,000, the program is open to all competitors and has been greeted with excitement by competitors of all skill levels.
To be eligible for the Bonus Program, participants must wear a complete Safariland or Bianchi rig, including holster, mag pouches and belt system. Participants must also display the Safariland logo on their uniform throughout the event. Please see www.holsters.com for details.
About Safariland
Safariland, LLC is a premier global provider of trusted, innovative, high-quality law enforcement and security products for the public safety, military and outdoor/personal protection markets. Offering many of the world's most recognizable names in these markets, principal brands include ABA®, Second Chance®, Safariland®, Bianchi® and Break Free. Forensics brands include Identicator® and NIK®. Safariland's mission, Together, We Save Lives™, is inherent in the life-saving products it delivers. Safariland, LLC is a privately held company and is headquartered in Jacksonville, FL. For more information about Safariland and its brands, please visit www.safariland.com.