McGee takes ESP division Overall Champion at Washington State IDPA Championship.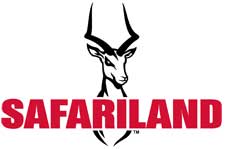 ONTARIO, California –-(Ammoland.com)- Safariland announced today that Team Safariland member Bobby McGee was awarded the ESP (Enhanced Service Pistol) Division Overall Champion title at the 2012 Washington State IDPA (International Defensive Pistol Association) Championship held in Puyallup, WA late last month.
Bobby McGee and Team Safariland have had a great season already and this newest win marks McGee's sixth for the 2012 season.
The Washington State IDPA Championship was held July 28 with 130 shooters from all over the country competing to test their skill and abilities. McGee was challenged with 10 stages and 150+ rounds of shooting.
McGee said, "I started out on a long distance standard type stage and my first target was an upper panel head box at a distance of 12-15 yards so I knew I had to come out of the holster with a good, positive high grip. Thanks to the new Safariland Range Series tactical belt and 5198 belt holster, I was able to get the grip I needed."
McGee competes in IDPA competitions with a Safariland products, model 5198 Open Top Concealment Paddle & Belt Loop Combo Holster with Detent, the Model 773 Single Magazine Holder with the model 744BL clip on belt loop, and completes the winning combination with the Model L830 leather belt. Bobby uses this equipment for ESP, SSP and CDP divisions.
McGee stated, "With this combination my gear is solid and I can count on a perfect draw every time."
For more information on Team Safariland visit: http://www.safariland.com/DutyGear/team/index.aspx.
About Safariland
Safariland, LLC is a premier global provider of trusted, innovative, high-quality law enforcement and security products for the public safety, military and outdoor/personal protection markets. Offering many of the world's most recognizable names in these markets, principal brands include ABA, Second Chance®, Safariland®, Bianchi® and Break Free®. Forensics brands include Identicator® and NIK®. Safariland's mission, Together, We Save Lives, is inherent in the life-saving products it delivers. Safariland, LLC is a privately held company and is headquartered in Jacksonville, FL. For more information about Safariland and its brands, please visit www.safariland.com.