Whitmore Lake, Mich –-(Ammoland.com)- Vanguard USA, global leader in sporting optics, shooting accessories, and photo-video accessories since 1986, has partnered with GunBroker.com in the fight against breast cancer.
Vanguard has donated a pair of its award winning Endeavor ED 10×42 binoculars and its award winning Spirit XF 10×42 binoculars to GunBroker.com for its breast cancer charity auction. All funds raised will go directly to Susan G. Komen for the Cure.
"I don't think there is a single person on this planet who has not known someone that battled breast cancer. There have been two women in my life who have fought this devastating disease. Thankfully in both cases, through routine mammograms, early detection played a critical role in beating it.

I commend everyone on the fundraising level who is proactive and instrumental in raising not just money for research, but also awareness. Awareness alone could save a life and that is powerful. The people and corporations who take action at fighting breast cancer deserve the upmost gratitude by those affected and those who will be affected" said Lloyd Duston, Sales Manager at Vanguard.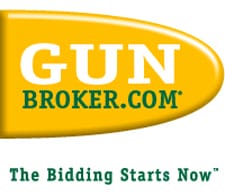 If you wish to participate in the auction, go to www.gunbroker.com on 9/24/12 and look for the auction on the homepage. Click here to go directly to the Spirit XF auction page. Click here to go directly to the Endeavor ED auction page.
To learn more about Vanguard and its product line, visit www.vanguardworld.com or call (800) 875-3322.
About VANGUARD
Since 1986, VANGUARD has provided photographers and outdoor enthusiasts around the world with innovative, high-quality accessories. With ISO 9001 and 14001-certified facilities and hundreds of design patents, VANGUARD has earned a solid reputation that spans the world. For more information about VANGUARD products, visit www.vanguardworld.com.
About GunBroker.com
GunBroker.com is the world's largest online auction site for firearms and hunting/shooting accessories. Launched in 1999, GunBroker.com is a secure and safe way to buy and sell firearms and hunting/shooting accessories that promotes responsible gun ownership. Aside from merchandise bearing its logo, GunBroker.com does not sell the items listed on its website, rather, third-party sellers list items on the site and Federal and state laws govern the sale of these firearms and other restricted items. Ownership policies and regulations are followed using licensed firearms dealers as transfer agents. GunBroker.com frequently hosts charity auctions that benefit the firearms industry and other causes, waiving all fees. Visit www.GunBroker.com.