National Shooting Sports Foundation
NEWTOWN, Conn –-(Ammoland.com)- ArmaLite Inc., the internationally known manufacturer of AR-10, M-15, AR-30 and AR-50 rifles, has again signed on as the title sponsor of SHOT Mobile for the 2013 Shooting, Hunting and Outdoor Trade Show (SHOT Show).
SHOT Show attendees will find the SHOT Mobile app an invaluable tool for searching exhibitors, navigating the show floor via interactive maps, finding new products, learning about show specials, viewing the show's education schedule such as for SHOT Show University, setting up appointments with exhibitors, requesting callbacks and finding show services.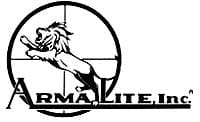 With its renewed sponsorship, ArmaLite joins Outdoor Channel and NBC Sports Network as major industry supporters of the SHOT Show.
"We're excited to have ArmaLite return as our partner for SHOT Mobile," said Chris Dolnack, NSSF senior vice president and chief marketing officer. "It's fitting that a company that prides itself in product technology innovation is sponsoring the navigation technology that will enhance the SHOT Show experience for our buyers and attendees."

"The 2012 SHOT Mobile app was successful beyond all our expectations. The traffic it drove to ArmaLite's booth, and the resulting sales, proved the app's efficacy. From what we've already seen, the 2013 SHOT Mobile app will be even better," said ArmaLite president Mark Westrom.
The SHOT Show is owned and sponsored by the National Shooting Sports Foundation, the trade association for the firearms, ammunition, hunting and shooting sports industry, and is produced and managed by Reed Exhibitions. The show is the largest of its kind in the world, attracting more than 60,000 attendees and 1,600 companies exhibiting firearms, ammunition, outdoor apparel, law enforcement, optics, cutlery and related products and services.
In recognition of its continued support, ArmaLite's logo will be featured on the splash screen of the SHOT Mobile app, on the SHOT Mobile webpage at www.shotshow.org and in the app download section of iTunes, in addition to the company receiving other sponsorship and text-messaging advantages.
ArmaLite has one of the broadest product lines in the firearms industry. ArmaLite (www.armalite.com) manufactures and sells semiautomatic rifles in a variety of calibers including 5.56mm and 7.62mm, long range super-accurate bolt action rifles in calibers including .308 Winchester, .300 Winchester Magnum, .338 Lapua, and 50 BMG, and classic 9mm pistols.
Learn more about the mobile app by going to the SHOT Mobile website. Also, sign up to be notified when the 2013 SHOT Mobile app is ready to download to your smartphone.
The SHOT Show will run January 15-18 at the Sands Expo Convention Center in Las Vegas. Learn more about the show at www.shotshow.org
About NSSF
The National Shooting Sports Foundation is the trade association for the firearms industry. Its mission is to promote, protect and preserve hunting and the shooting sports. Formed in 1961, NSSF has a membership of more than 7,000 manufacturers, distributors, firearms retailers, shooting ranges, sportsmen's organizations and publishers. For more information, log on to www.nssf.org.