Medium-Caliber Ammunition Will Support A-10 Thunderbolt Crews in Combat and Training.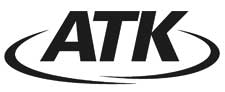 MINNEAPOLIS, Minn –-(Ammoland.com)-ATK (NYSE: ATK) announced today that the United States Air Force awarded the company a $32 million contract to produce 30mm tactical (PGU-13) and training (PGU-15) ammunition.
The ammunition is used by the U.S. Air Force's A-10 Thunderbolt cannon.
"We are pleased that the Air Force has selected us to arm their A-10 crews," said Bruce DeWitt, Vice President and General Manager for ATK Armament Systems division. "Having produced more than 100 million medium-caliber rounds, we are confident that the Air Force will receive the highest quality and most reliable ammunition possible for use in combat and in training environments."
The PGU-13 high-explosive incendiary round is used in air-to-ground and close-air support roles to defeat light targets at extended ranges. The ammunition has been extensively used in combat to provide close air support. ATK's PGU-15 target practice rounds provide aircrews with a low-cost, ballistic match to the PGU-13 that provides realistic training environment for crews.
Production deliveries are scheduled to begin as early as March 2013. Program management is headquartered at ATK's Armament Systems division located in Plymouth, Minn. Ammunition production activities will take place at ATK-managed facilities located at Allegheny Ballistics Laboratory in West Virginia and New River Energetics facilities in Radford, Va.
ATK is an aerospace, defense, and commercial products company with operations in 21 states, Puerto Rico, and internationally. News and information can be found on the Internet at www.atk.com.