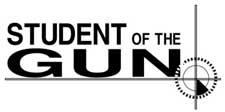 LUVERNE, AL –-(Ammoland.com)- Student of the Gun is pleased to welcome our newest sponsor, BLACKHAWK!
"I've been using Blackhawk products on duty and in the field for at least ten years." remarked Paul Markel, host of Student of the Gun.

"I remember receiving my first, full color Blackhawk catalog not long after 9-11-01. It's been a gratifying experience watching them grow by leaps and bounds during the last decade. Everyone at Student of the Gun is pleased to have them on board as an official sponsor for the new season."
BLACKHAWK! Products Group of Norfolk, Virginia joins a long list of top line firearms and accessory makers in supporting Student of the Gun and their quest to make SOTG your 24/7 source for education and entertainment for all things firearm related. Detailed product information can be had at www.blackhawk.com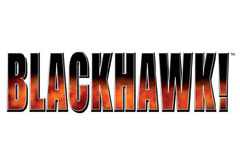 Being a Student of the Gun represents a life-long pursuit of education and enjoyment of firearms and related subjects. StudentoftheGun.com is your 24/7 source for all manner of gun related topics. SOTG offers education and entertainment through on-demand video material, online articles, books, DVD's and live-training events. Student of the Gun; a beginner once, a student for life.
All of the new episodes of Student of the Gun will be available for instant viewing by simply going to http://www.studentofthegun.com.
Paul Markel c 2012
Follow Paul Markel at Student of the Gun.com .