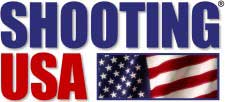 USA –-(Ammoland.com)- Shooting USA – The Pro Am Match
Shooting USA is in Frostproof, Florida to cover the Pro Am pistol match. It's action pistol shooting created with television in mind.
The targets are all steel and all fall when hit.
Target count is the score in tight time limits. It's excitement for the shooters, the spectators and for the cameras, and especially for the Pro Shooters competing for cash awards on each stage of fire. More Info…
Shooting USA's Impossible Shots – The Family That Shoots Together
It's a family affair on the range for the Miculeks, but can the women in Jerry's life out shoot him? We've seen Jerry shoot and compete against the best of the best, but this time it's a different look at our Impossible Shots Pro Shooter.
How does Jerry do up against the ladies? It's family fun, with daughter Lena and wife Kay, as we find out if they can beat the champ. We call it… the family that shoots together stays together.
Wednesday on Outdoor Channel
The Shooting USA Hour:
Eastern Time: 3:30 PM, 8:30 PM, 12:00 Midnight
Central Time: 2:30 PM, 7:30 PM, 11:00 PM
Mountain Time: 1:30 PM, 6:30 PM, 10:00 PM
Pacific Time: 12:30 PM, 5:30 PM, 9:00 PM
Shooting USA is listed as a one hour show in your cable menu.
Shooting USA's Impossible Shots:
Eastern Time: 3:00 PM, 10:30 PM, 2:00 AM
Central Time: 2:00 PM, 9:30 PM, 1:00 AM
Mountain Time: 1:00 PM, 8:30 PM, 12:00 Midnight
Pacific Time: 12-Noon, 7:30 PM, 11:00 PM
Join us Wednesday Night for 90 minutes of Shooting USA Shows, The only TV gun shows airing every week, 52 weeks each year.
Jim
[email protected]
www.ShootingUSA.com