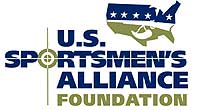 Columbus, OH –-(Ammoland.com)- With deer hunting seasons open across much of America, we take a Fact-seeking look at what everyone is hunting for:
FACT: The world-record white-tailed deer, according to the Boone and Crockett Club, measures 213 5/8 inches and was killed near Biggar, Saskatchewan in 1993.
That deer has 14 points. The recognized world-record non-typical white-tailed deer scores 333 7/8 inches and was picked up in Missouri in 1981. That deer has antlers with 44 points.
FACT: According to Whitetails Unlimited, North America's smallest deer is the Florida key deer. In this species, mature does weigh 45 to 65 pounds, and full-grown bucks range from 55 to 75 pounds. The shoulder height is 24 to 30 inches. At birth, fawns weigh about 2 to 4 pounds and are approximately half the size of a "standard" whitetail.
FACT: According to Field and Stream magazine, deer outnumber deer hunters in several states. The publication's charts report that for every hunter out in the fields and forests of Alabama pursuing deer, there are 2.05 deer ahead of them. Georgia, Mississippi, South Carolina and Virginia round out the Top-Five states with bountiful deer populations that outnumber the hunters who pursue them.
FACT: Deer and Deer Hunting magazine reports that the 2000 white-tailed deer hunting season kill in Wisconsin was 618,274 beasts. By 2010 that number had dropped to 336,871 deer killed by hunters during that hunting season. Part of the reduction was blamed on Chronic Wasting Disease entering the state's deer herds. Wolves probably also played a part in the herd reduction.
About:The U.S. Sportsmen's Alliance is a national association of sportsmen and sportsmen's organizations that protects the rights of hunters, anglers and trappers in the courts, legislatures, at the ballot, in Congress and through public education programs. Visit www.ussportsmen.org.