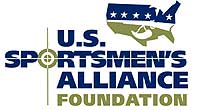 Columbus, OH –-(Ammoland.com)- There's a new species in the sights of many hunters in the West this year—wolves!!
In Wyoming, where wolves are designated as predatory animals, or as trophy animals in two designated regions, the hunt is on. The season opened October 1 in Wyoming.
Wyoming has 12 established wolf hunting zones, and hunting seasons are open there until December 31. Killed wolves are required to be presented to game department staff for inspection and the completion of record keeping forms. Electronic tracking collars discovered on a killed wolf must also be turned over to the inspector. A nonresident wolf hunting license costs $180 and resident wolf hunting licenses costs $18. Full details are at: https://tiny.cc/6j60lw
In Montana, more than a dozen wolf hunting zones are established and an October 4, 2012 report indicated hunters had taken 7 wolves there thus far this season. Rifle seasons in Montana are open until February 28th, 2013. A resident license costs $19 and a nonresident wolf hunting license costs $350. Full details can be found at: https://fwp.mt.gov/hunting/planahunt/huntingGuides/wolf/
In Idaho wolves are also on the hunting opportunity list. There are more than a dozen hunting zones and by October 4 more than 20 wolves had been killed by hunters. Thousands of wolves now roam the upper Rockies.
Minnesota and Wisconsin also have wolf hunting seasons. Full details on the Wisconsin wolf season (which ends Feb. 28, 2013) are at: https://dnr.wi.gov/topic/hunt/wolf.html. In Minnesota most wolf hunting zones will be open until Jan. 31, 2013 and the state management plan permits up to 400 wolves to be killed by hunters. Details are at: https://www.dnr.state.mn.us/hunting/wolf/index.html
About:The U.S. Sportsmen's Alliance is a national association of sportsmen and sportsmen's organizations that protects the rights of hunters, anglers and trappers in the courts, legislatures, at the ballot, in Congress and through public education programs. Visit www.ussportsmen.org.