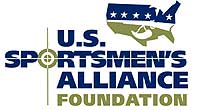 Columbus, OH –-(Ammoland.com)- If you down a deer, bag a bear, or topple an elk in some states, the most important thing to do next could be reporting your success to the state's game department.
State's that have reporting laws enforce them and then use the numbers to make game population estimates and hunter success statistics.
The requirements do vary greatly by state—and nonresident hunters definitely need to become educated and follow the many rules when hunting in other states. The great news is that most states have made the reporting process easier.
In Illinois, for example, successful deer hunters must report their harvest using an automated check-in system. They may choose to report a killed animal on-line at www.dnr.illinois.gov/vcheck, or by telephone (toll-free) at 1-866-452-4325 (1-866-IL-CHECK). In North Carolina the system operates on an easy-to-remember phone number—1-800-I-GOT-ONE. Some state's still operate standard check stations, or have cooperator facilities, where you can appear in person and have another person fill out —or assist with— your required paperwork to report your kill.
Then there are also the mandatory tagging-at-the-site requirements some states have in place. Again, study the details and follow the laws. Some states require placing a tag with the date removed from the tag via small notches—before the animal is moved. Other states have tags that require a pen to fill the many blanks. Tags may also be required to be attached to an animal at certain points and in very specific ways.
There can also be requirements that a head or identifying body parts remain attached to a carcass with some big game animals. Some states, such as Alaska, also require you to complete a report even though you failed to find success on some hunts —and in some cases return unused hunting tags. Study the requirements fully and be prepared.
About:The U.S. Sportsmen's Alliance is a national association of sportsmen and sportsmen's organizations that protects the rights of hunters, anglers and trappers in the courts, legislatures, at the ballot, in Congress and through public education programs. Visit www.ussportsmen.org.