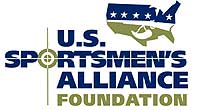 Columbus, OH –-(Ammoland.com)- If you are looking for a place to hunt these days, then search out a national wildlife refuge near you. Hunting opportunities are increasing at many NWRs.
As an example, for the first time, the Detroit River International Wildlife Refuge in Michigan is open to hunting for migratory birds, upland game and big game, including deer.
In all, hunting activities have recently expanded at 16 refuges in 14 states.
Hunting, however, is not allowed on every refuge. Under the National Wildlife Refuge System Improvement Act of 1997, the U.S. Fish and Wildlife Service (managers of the National Wildlife Refuge system) can permit hunting and fishing along with some other types of wildlife-dependent recreational uses where they are compatible with refuge purpose and mission. Hunting, within specified limits, is permitted on more than 300 national wildlife refuges. Fishing is permitted on more than 270 national wildlife refuges.
Visit https://www.fws.gov/refuges to locate a refuge. October 14-20, 2012 is National Wildlife Refuge Week. Even more reason to go hunting on a refuge during that period.
About:The U.S. Sportsmen's Alliance is a national association of sportsmen and sportsmen's organizations that protects the rights of hunters, anglers and trappers in the courts, legislatures, at the ballot, in Congress and through public education programs. Visit www.ussportsmen.org.