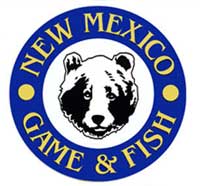 SANTA FE –-(Ammoland.com)- Two hundred seventy-five trophy bull elk archery hunting licenses will go on sale Oct. 31, first-come, first-served, on the Department of Game and Fish website, www.wildlife.state.nm.us.
The sale will begin at 10 a.m. Oct. 31 and will be open only to New Mexico residents for the first 24 hours. Any remaining licenses will be available to nonresidents beginning at 10 a.m.
Nov. 1. Only hunters who did not hold a 2012-2013 elk license are eligible to purchase the late-season licenses. The bag limit for the late-season hunts is one bull elk with antlers that have at least six points on one side.
Hunters are strongly advised to obtain an online customer account or review their existing account, user name and password before the sale begins. The sale is first-come, first-served and popular hunts sell out quickly. Available licenses include:
Archery hunts, trophy bull elk (six-point antlers or more on one side):
Unit 12: Nov. 17-21, 25 licenses.
Unit 34: Dec. 15-19, 200 licenses.
Unit 37: Dec. 1-5, 50 licenses.
The Department makes late-season elk licenses available as biologists continue to assess annual population and harvest information, regional herd management objectives and additional harvest needs. Because these assessments require information gathered during fall aerial surveys and regular fall hunts, the licenses are made available via an online sale.